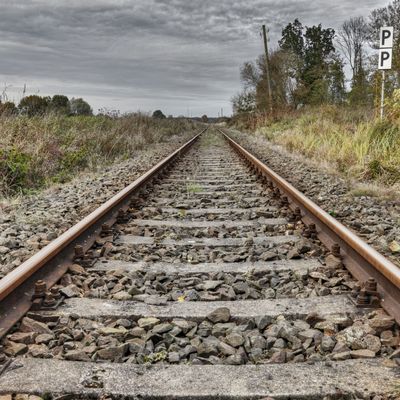 Photo: Harald Schan/Getty Images
We already know that extreme selfie-taking is a dangerous sport — one that kills more people each year than shark attacks do — but there's one venue that's proving especially hazardous for budding teen photographers: train tracks.
The Washington Post reports that five people have been killed this year in the U.S. while posing for photos on train tracks. The artsy locale is especially popular with teenagers for couple-y photos and graduation portraits, since, as one teen put it, the tracks symbolize going on a journey, and what is life if not a journey?
Unfortunately, trains move a lot faster than people think they do. "People always think they have time to get away," Marc Orton, Norfolk Southern Railway's director of visual communications told the Post. "That's a mistake you can't undo."
Teens, please stick to mirror selfies. It's a lot safer for everybody.