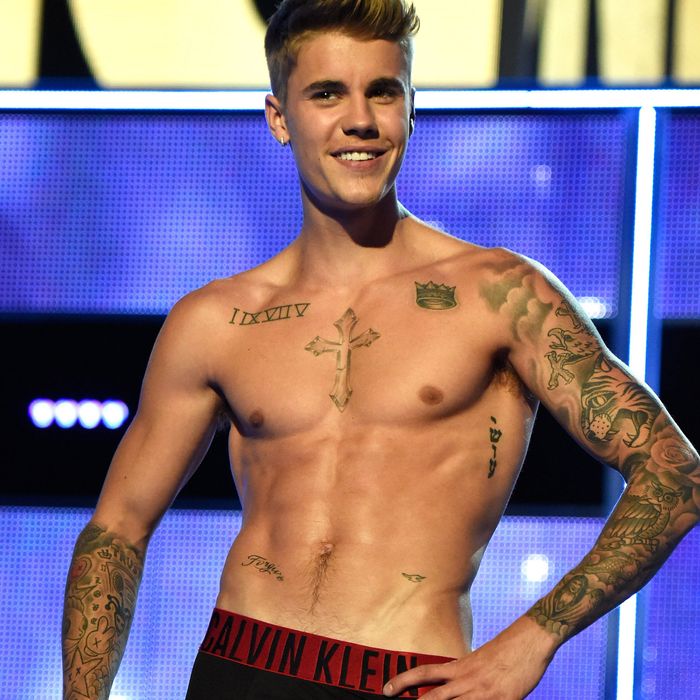 Somewhere Justin Bieber's little Biebs is free.
Photo: Kevin Mazur/WireImage
Oh, whoa, did you feel that? It was like a chill in the air. A tingle. A sensation on the back of the neck that causes a full-body shudder. Are your senses heightened like a dog before a hurricane? Is a storm coming? The seasons turning? The apocalypse?
No: It's your body sensing that Justin Bieber was caught taking a nude swim while on vacation in Bora Bora, and now there are photos of his bare, white butt and fully exposed (and reportedly large) penis somewhere out there on the internet. This is a classy place, so we aren't going to publish said dong shots, but just let your wang intuition lead you to the right place.