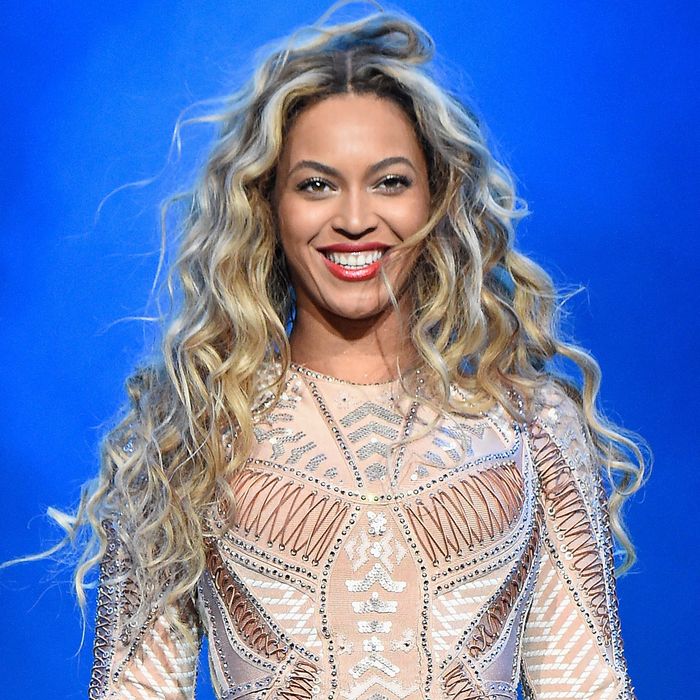 Beyoncé: priceless.
Photo: Kevin Mazur/Getty Images
Beyoncé officially fired her dad, Mathew Knowles, from her team back in 2011, but that hasn't stopped him from cashing in on the Beyoncé brand. His latest hustle is a workshop in Houston that promises to teach aspiring performers to become Beyoncé.
The one-day event will feature a panel of artists, vocal coaches, and record-label execs who will help teach attendees "what Knowles says it took him 20 years and thousands of dollars to learn firsthand." At the end, they'll receive a Certificate of Completion and a "Knowles reference booklet of industry definitions, contacts and additional useful information," which sounds very official.
Tickets to "The Entertainment Industry: How Do I Get In?" range from $99 to $299, which seems like a small price to pay to become the world's most beloved entertainer. Of course, the only person who can really teach you how to become Beyoncé is Queen B herself.