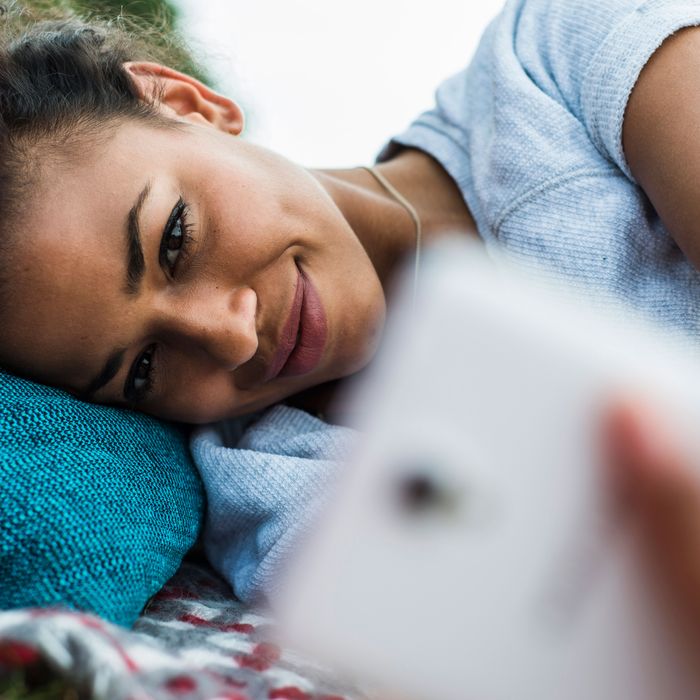 Photo: Uwe Umstaetter/Corbis
There is a selfie I often use for dating profiles and stuff like that. I don't like many pictures of myself, but I like this one. I look moody and sensual and mysterious and maybe DTF? But you'll never know for sure because, look at this photo, I'm a Sphinx. Also my hair was doing something great that day. When I took it, I said, "Allison, this is a good selfie," put it on Tinder, and rewarded myself with a snack.
Does the world at large agree? It's hard to know. Deciding what constitutes a good or bad selfie is a highly subjective, often soul-destroying experience. Thank goodness a Standford Computer Science Ph.D. candidate has developed a selfie-grading Twitter Bot, @DeepSelfie, that will instantly give your selfie a highly scientific score if you simply tweet a photo at it.
The student, Andrej Karpathy, explains exactly how he programmed the algorithm over on his blog, but basically he likened the process to "showing a child many images of things, and him/her having to gradually figure out what to look for in the images to tell those things apart." He showed the bot 2 million #selfie images and trained it to determine the difference between 1 million positive selfies (those that received lots of likes) and 2 million negative images (those that received few likes).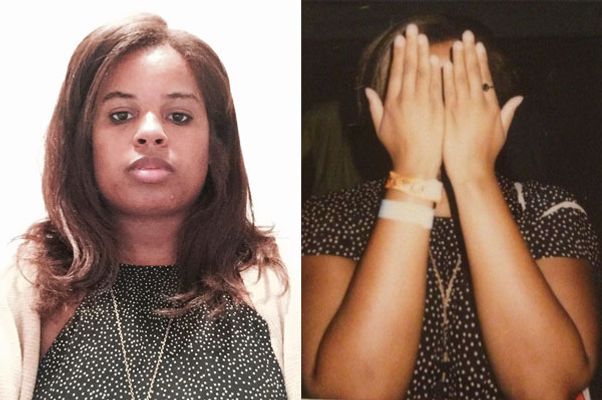 I submitted two selfies to @Deepselfie. The first, my golden Tinder profile snapshot. I received a self-esteem-killlling score of 48.3%: only slightly lower than the famed Kim Kardashian belfie (#Allday), which received a paltry 54.6%, but significantly lower than both a picture of myself covering my face with my hands (58.3%) and even lower still than this freaking cartoon face.
Outside of being a drawing, here are some other ways to get a high score from the judge-y bastard-bot, according to Karpathy's research:
Be female. Women are consistently ranked higher than men. In particular, notice that there is not a single guy in the top 100.


Face should occupy about 1/3 of the image. Notice that the position and pose of the face is quite consistent among the top images. The face always occupies about 1/3 of the image, is slightly tilted, and is positioned in the center and at the top. Which also brings me to:


Cut off your forehead. What's up with that? I don't know, but looks like a popular strategy, at least for women.


Show your long hair. Notice the frequent prominence of long strands of hair running down the shoulders.


Oversaturate the face. Notice the frequent occurrence of oversaturated lighting, which often makes the face look much more uniform and faded out. Related to that:


Put a filter on it. Black and white photos seem to do quite well, and most of the top images seem to contain some kind of a filter that fades out the image and decreases the contrast.


Add a border. You will note a frequent appearance of horizontal/vertical white borders.
Now, there is no evidence that this "bot" is not just some guy trying to collect pictures of hot people for his own personal use. Until we are able to verify, please refrain from sending any butt shots ("belfies") — though my intuition says that's a surefire way to get a 100% score.