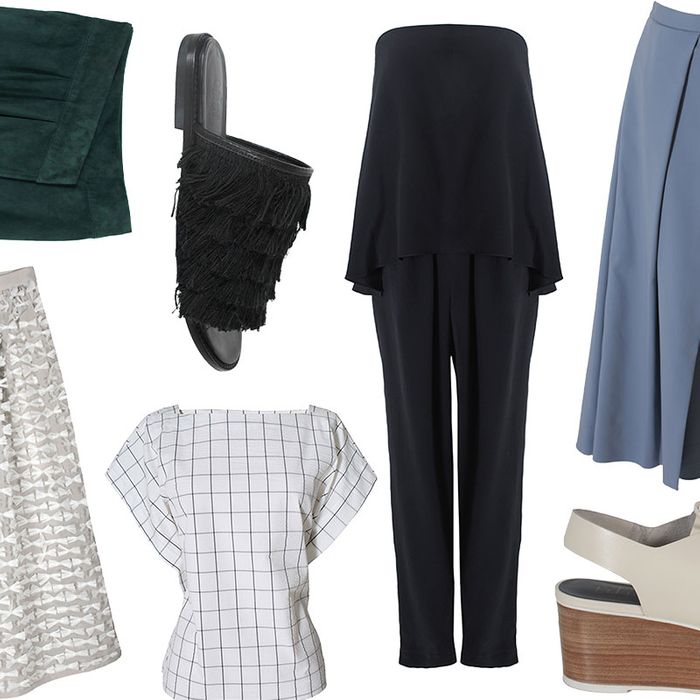 While you can still find plenty of sample sales all over the city, more and more designers are taking theirs online — which is great news for us, since it means less waiting in line in the cold. This year, Tibi's sample sale is online-only, meaning you can now get up to 80 percent off effortlessly cool staples without leaving your apartment. The sale starts today and ends October 12, so scroll down to see what you should snap up before it disappears.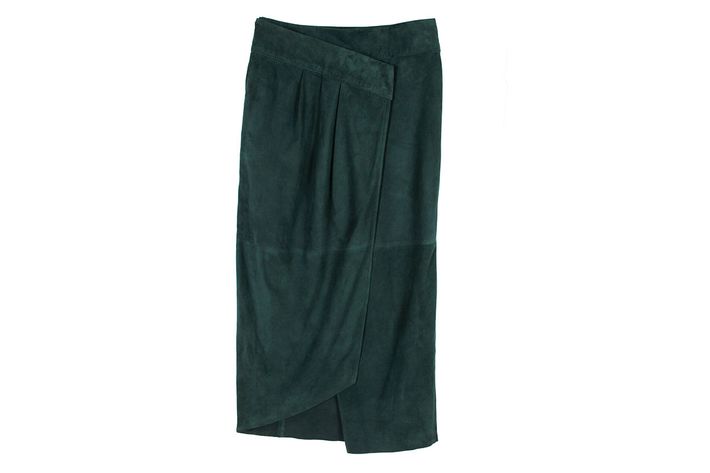 This suede wrap skirt was originally $1,106. Now it's only $299. Say no more!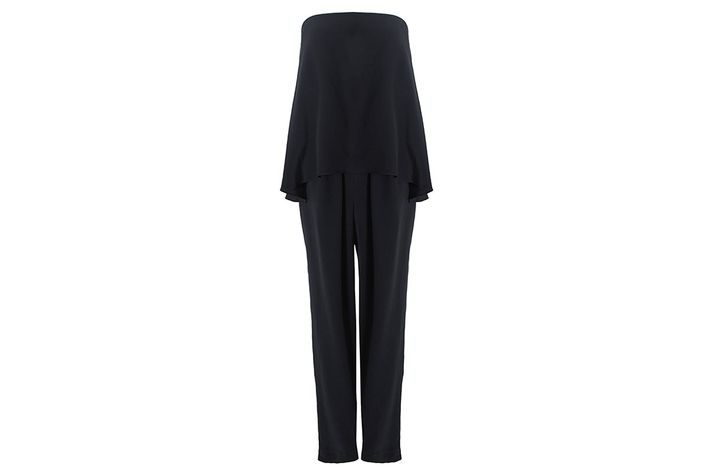 A silk jumpsuit like this can be worn on its own, with a blazer, or layered over a collared shirt. It was $606 but is now $244.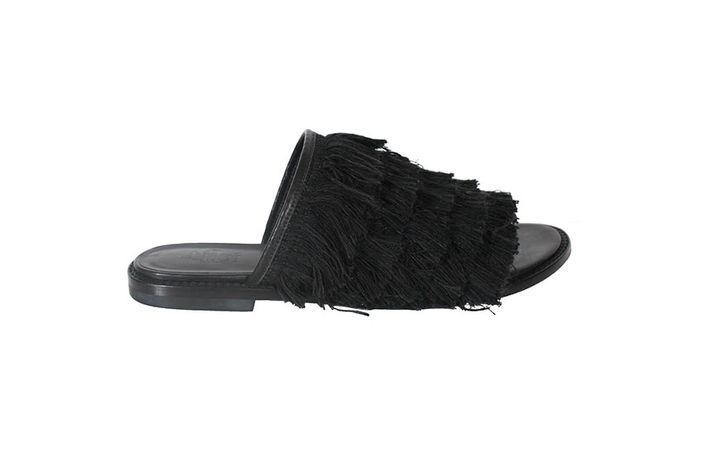 These Jack slides have been on every street-style blog, but we still love them since they're only $128 on sale.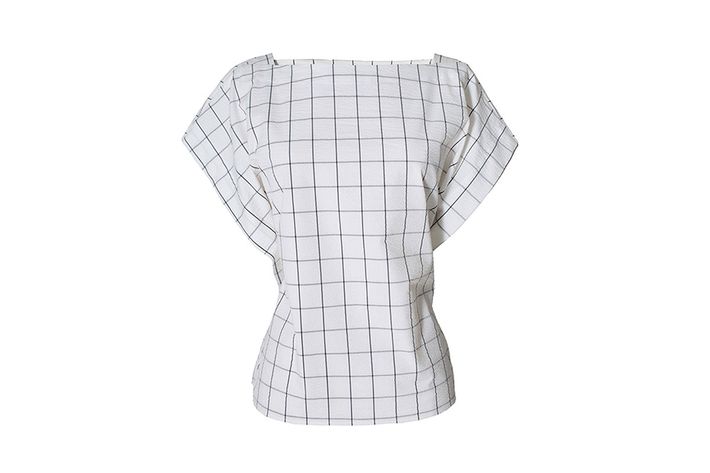 This seersucker windowpane top ($130) is a nice work option for a dressy office.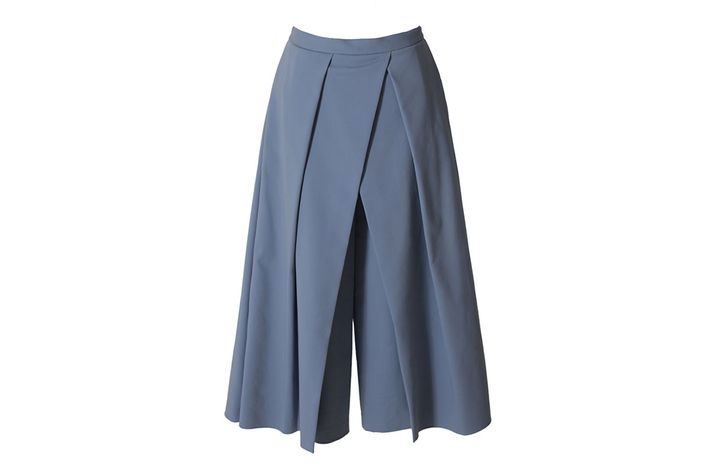 Still haven't bought culottes? It's never too late! These were $575 but are now $202.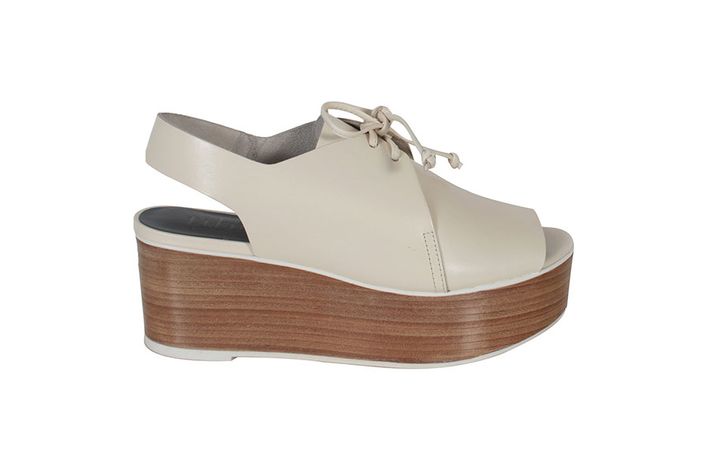 The Malone sandals ($135) have a comfortable platform that would look great with tights and a dress for fall.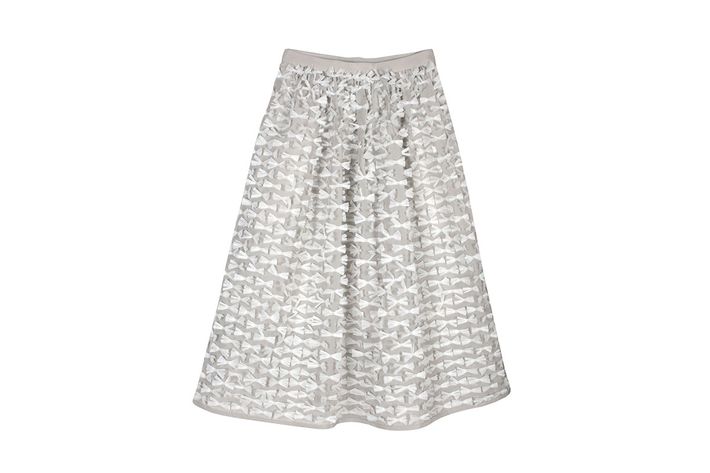 The texture on this skirt ($138) makes enough of a statement that the rest of your outfit can be relatively simple.