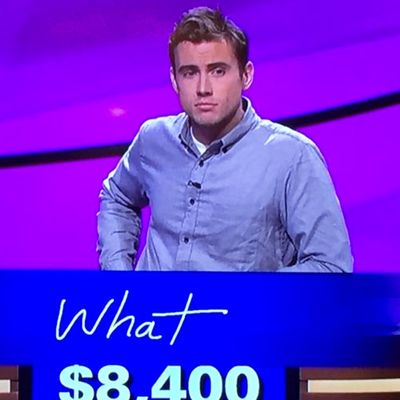 Hey, Tom, long time no see.
Photo: AnkhiKrolLaw/Twitter
Jeopardy contestants are typically teachers from Illinois or nurses from Minnesota. But somehow last night your ex-boyfriend Tom was a contestant.
Tom. You remember Tom? You dated him for a few months back in college before you got frustrated with what you perceived as his lack of motivation but what he saw as the burden of his creative genius? Now he's a bartender who "freelances in film production" and "wants to eventually direct," so joke's on you. He was on Jeopardy last night, and he didn't do too badly until Final Jeopardy, when the only answer he could muster was "What."
Also, he couldn't stop looking at himself in the monitor. Typical Tom!
Tom came in last place.