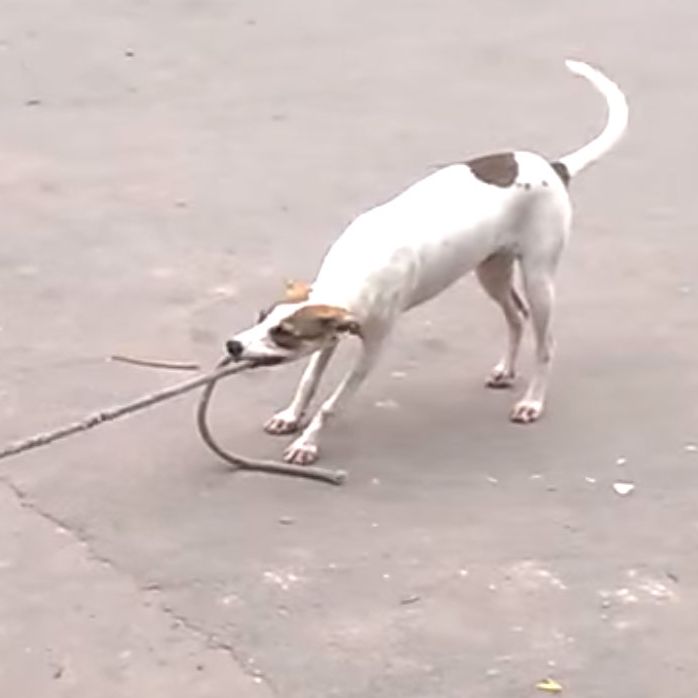 It's the end of a rainy week heading into a rainy weekend, so you know what that means: It's time to Netflix and chill, like, literally. Before you head home to hibernate under a blanket for the next 48 hours, here are eight actually good things that happened this week.
1. NASA confirmed that liquid water exists on the surface of Mars. A NASA spacecraft spotted liquid saltwater that runs during the planet's warm season, boosting the chance that there really is life on Mars. (OR: This is all viral marketing for The Martian.)
2. A stray dog helped some kids play jump rope. Good dog.
3. Researchers made tiny sea turtles their own bathing suits. They're super-cute until you realize they're for collecting poop so scientists can study it.
4. Someone finally made a necklace to carry pizza in. Fashion's hottest new accessory.
5. The selfie sorority girls are using their media attention for a good cause. The sisters of Alpha Chi Omega were mocked by sports broadcasters for taking selfies during a bajillion-hour-long baseball game, but instead of retreating quietly into memedom, the sisters asked the apologetic suits at Fox to provide game tickets to victims of domestic violence.
6. H&M featured a hijab-wearing model for the first time. "To finally see a hijabi in mainstream fashion is a big achievement," said the model, Mariah Idrissi.
7. Airport security reunited a little girl with her lost stuffed bear, Ra Ra. The Toronto Pearson Airport staff even documented Ra Ra's trip back home to his owner, Phoebe, on Facebook, who was delighted to be reunited with her best friend:
8. Baby otters demonstrated the cutest way to swarm a swimmer. Aww, they just want to snuggle.