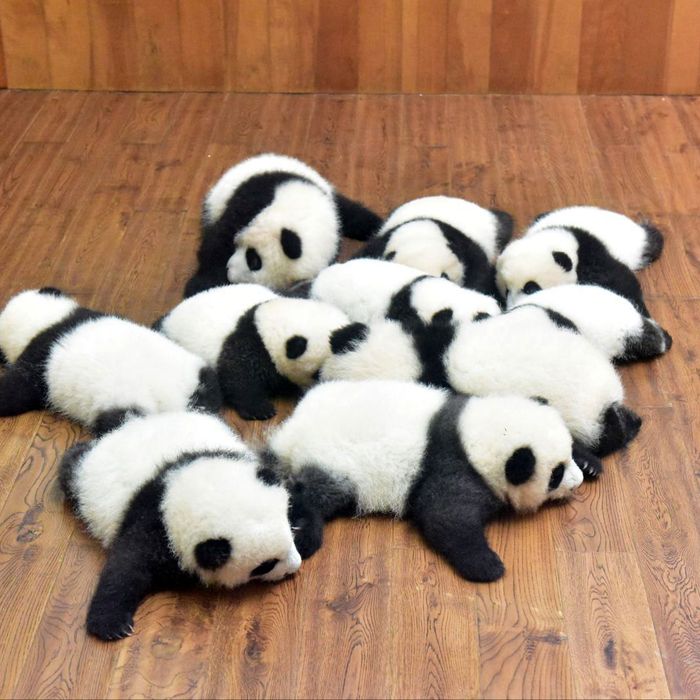 Baby pandas!
Photo: ChinaFotoPress/Getty Images
It's almost Halloweekend, which means you're either putting the last-minute touches on your meme-inspired costume or you're preparing to spend the evening indoors mainlining Reese's. Put off doing either of those with these eight actually good things that happened this week.
1. We met the world's first all-lady space crew. The Russian volunteer crew got its first mission this week, living inside a mock spaceship to prepare for a potential trip to the moon.
2. Two words: panda kindergarten. A panda research and breeding base in China held an opening ceremony for its class of 2016 cubs and adorably named it "panda kindergarten."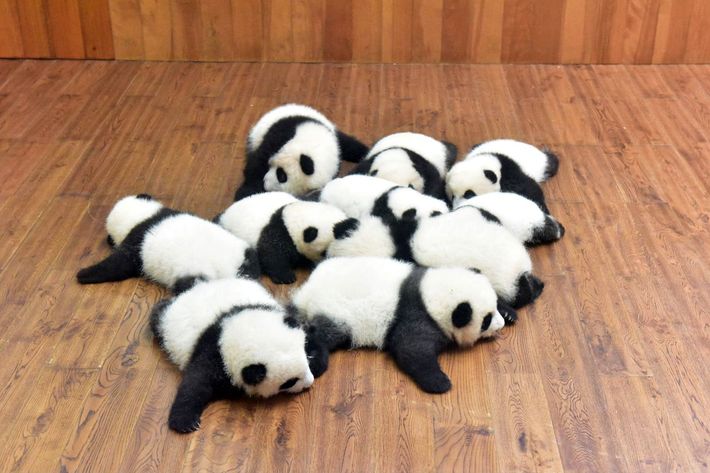 3. China ended its one-child policy. Every couple in China will now be allowed to have two children after the country ended a three-decade-old policy that research has shown led to female infanticide.
4. A mother cat broke into a vet clinic to be with her kittens. Mother of the year.
5. Amal and Mrs. Amal added a dog to their perfect family. The rescued basset hound's name is Millie and she's now set for life.
6. Ikea created children's toys out of kids' drawings and is selling them for charity. Related: Kids have weird imaginations.
7. A man dying of cancer was able to say good-bye to his beloved horse. Frank Keat's nurses arranged for his horse Early Morn to greet him on the hospital's patio. He passed away three days after the happy reunion.
8. A baby discovered the joy of pug puppies. Pug puppies for everybody!