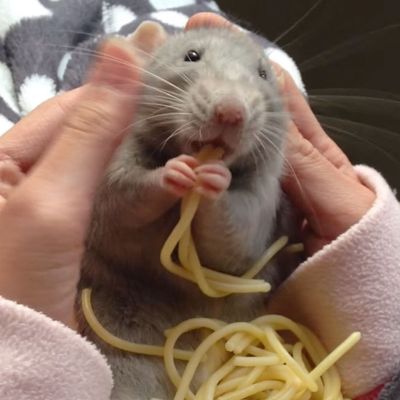 It's the late afternoon on a Friday before a three-day weekend, so stop pretending you're going to get anything done and enjoy these eight actually good things that happened this week.
1. California governor Jerry Brown signed a landmark Fair Pay Act. The act ensures that women will receive equal pay for doing "substantially similar work" to their male counterparts, making it an important marker on the route to pay equality.
2. Two guinea pigs politely shared a snack. If only the pizza rats could get along this nicely.
3. The Eastern New York Correctional Facility debate team beat the Harvard debate team. The teams verbally sparred in a one-hour session over a question about immigrants and public schools. "They caught us off guard," one Harvard team member said.
4. A cheetah cub and a puppy became best friends. The two now live happily together at the Metro Richmond Zoo in Virginia.
5. Last week was the first week that no new Ebola cases were reported across the entire globe. This hasn't happened since the new outbreak started in March 2014.
6. Ariana Grande promised to pay the adoption fees for 20 puppies at an Oklahoma animal rescue. Ariana even decided to take one of the shelter dogs home with her.
7. We're one step closer to a new Rihanna album. The singer released the cover art and name of her upcoming album, Anti.
8. A spaghetti-eating rat proved that rodents can be cute. And that rats really like Italian food.