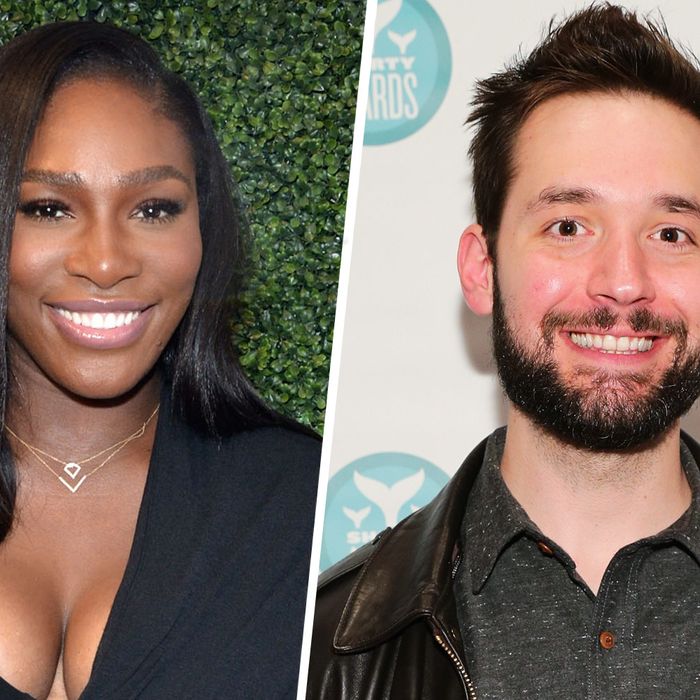 Meet the new future Mr. Serena Williams, Alexis "Not Drake" Ohanian.
Photo: Getty Images
Despite his filling out a turtleneck to lust-inducing perfection, mastering precise pelvic thrusts and old-man cha-chas, and dutifully sitting front row at her many sports- and fashion-related events, I'm sorry to report that Serena will no longer be calling Drake on his cell phone late at night when she needs his love. 1-800-HotlineBling is no longer in service as far as she is concerned.
According to Us Weekly, Williams is now dating Reddit co-founder Alexis Ohanian. Sources say the two met at a lunch, and have been spotted working out together in L.A. "He called her babe and they held hands," says Us Weekly. Which either means they are very serious or it's just cuffing season. Either way, it seems that in penning "Hotline Bling," Drake was also singing his own lonely prophecy.