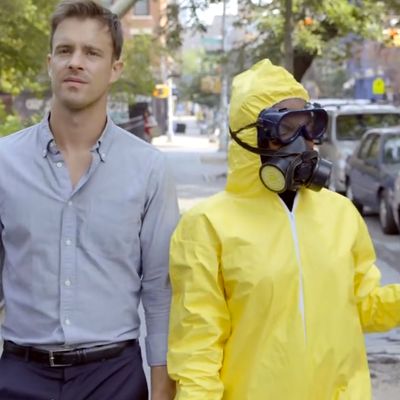 Surprise! Women get catcalled even when dressed like this.
You might think being a teacher is the world's most thankless job, but that award actually goes to explaining privilege to people ignorant about having it. SNL's Sasheer Zamata finds herself tasked with this duty during a new parody video for the ACLU, in which she attempts to explain privilege to her white male friend.
Zamata's white friend doesn't even notice when she's catcalled and harassed by police while they take a stroll. But when he says the phrase "I'm a feminist," he's rewarded with a key to the city and a gaggle of fans. Sounds about right.