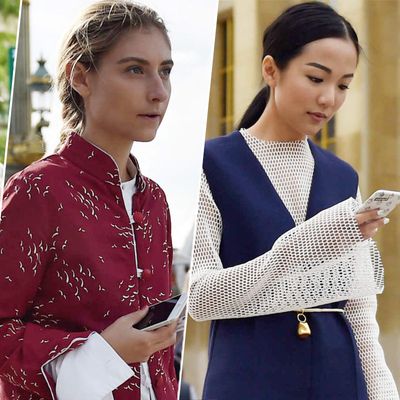 Photo: YOUNGJUN KOO/I'M KOO
Throughout fashion month, the Cut will be ranking street-stylers on their outfits, ultimately bestowing a coveted Golden Peacock award on one winner for each city. We can't decide on the Golden Peacock champion without your help, so vote for your favorite!
The Peacocks saved their very best for last. In Paris, they wore everything from perennial favorite Céline to Miu Miu. Natalie Hartley recycled that Vetements dress for a third go-around, while Christine Centenera debuted those fall 2015 runway Louis Vuitton booties that will never go on sale. And then there was Marjorie Harvey, Steve Harvey's wife, who looked absolutely fabulous in a Giambattista Valli creation. Who took the last Peacock win? Click ahead to find out our rankings, then cast your vote for the people's choice! You have until Wednesday to choose your top pick.
Second Runner-Up: Natalie Hartley
Either Natalie's going for the three-peat with this Vetements dress, or she's run out of clothes to wear on the last day of fashion month. It doesn't really matter because the dress is the clear winner of the month.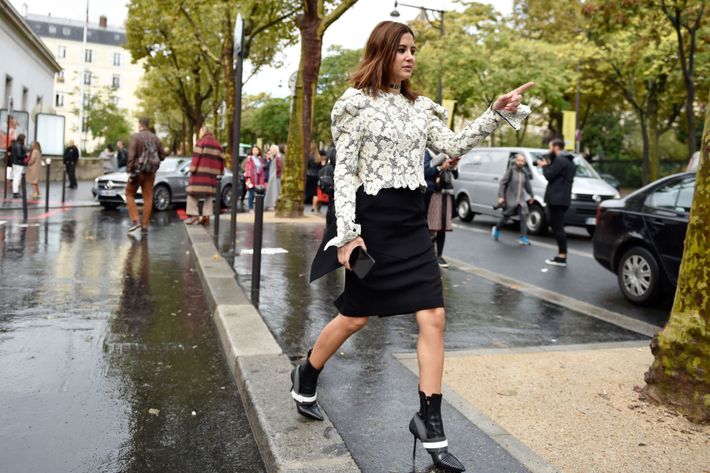 First Runner-Up: Christine Centenera
This outfit makes our obsession with those Louis Vuitton booties grow more every day.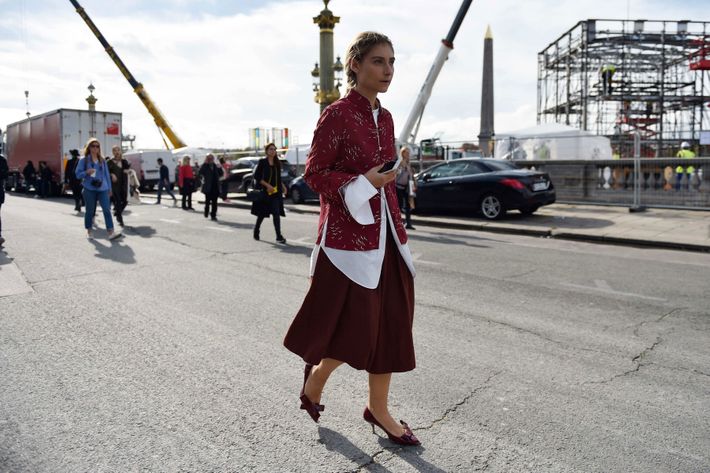 Bronze Medal: Jenny Walton
Illustrator Jenny Walton knows her colors and proportions. Notice the unbuttoned cuffs spilling out of her jacket and the different shades of red that she ties together with those Miu Miu kitten heels.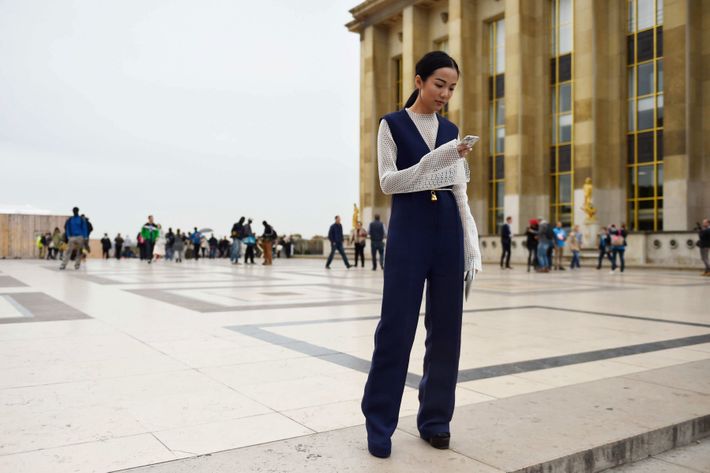 Silver Medal: Yoyo Cao
We'll excuse the fake phone-checking because that Céline jumpsuit worn with the netted top is so chic that it deserves the runner-up spot.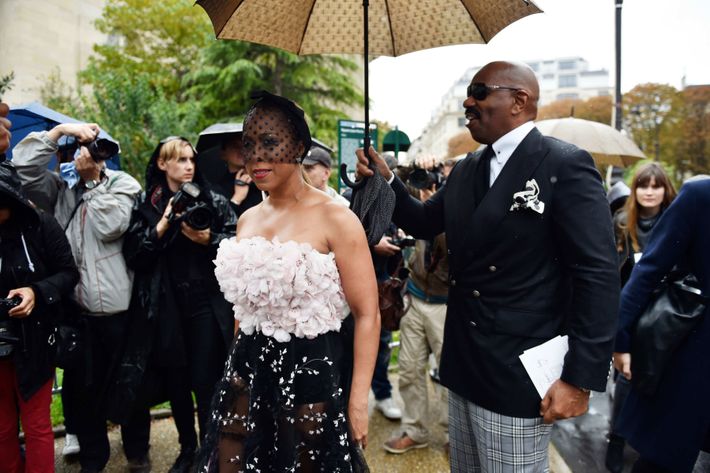 Golden Peacock Winner: Marjorie Harvey
Steve Harvey's wife is new to the list, but she's amazing. Who else casually decides to wear a beaded veil and full-on Giambattista Valli gown on a weekday while making her husband trail her with an umbrella? These are life goals, and for that, she wins the Golden Peacock.