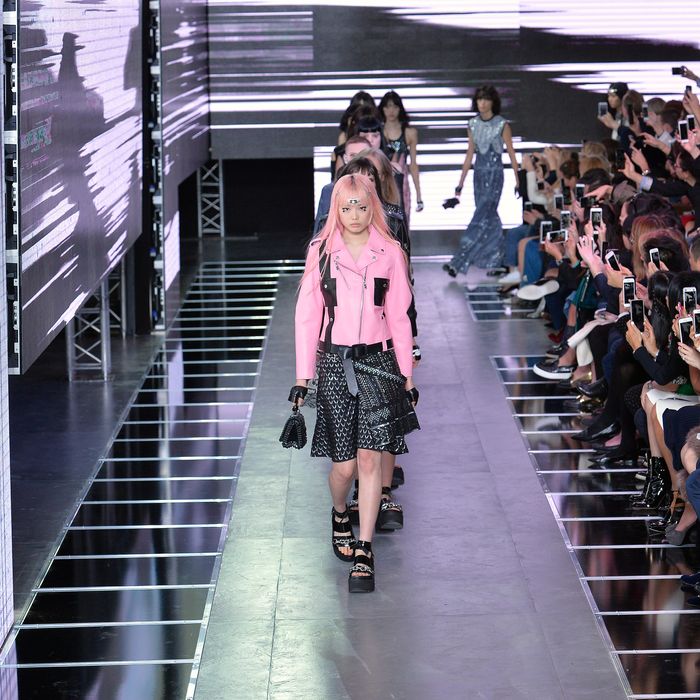 Louis Vuitton spring 2016.
Photo: Catwalking/2015 Catwalking
As it has been the past two seasons, the Louis Vuitton show was held at the brand's contemporary art showcase, the Fondation Louis Vuitton, and front-row fixture Catherine Deneuve was on the scene. So was Grimes, who may well have been the inspiration for the show, with its sci-fi elements, manga-inspired makeup, and holographic surfaces (not to mention the opening model Fernanda Ly's cotton-candy hair). Some looks evoked cutesy cartoon heroines; others, Mad Max–style warrior women.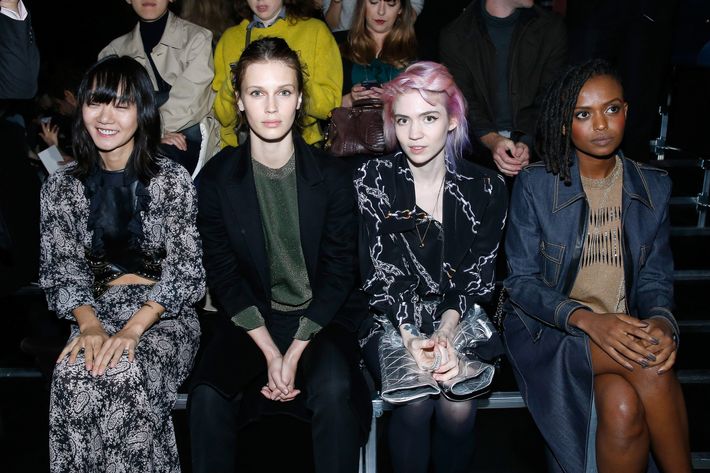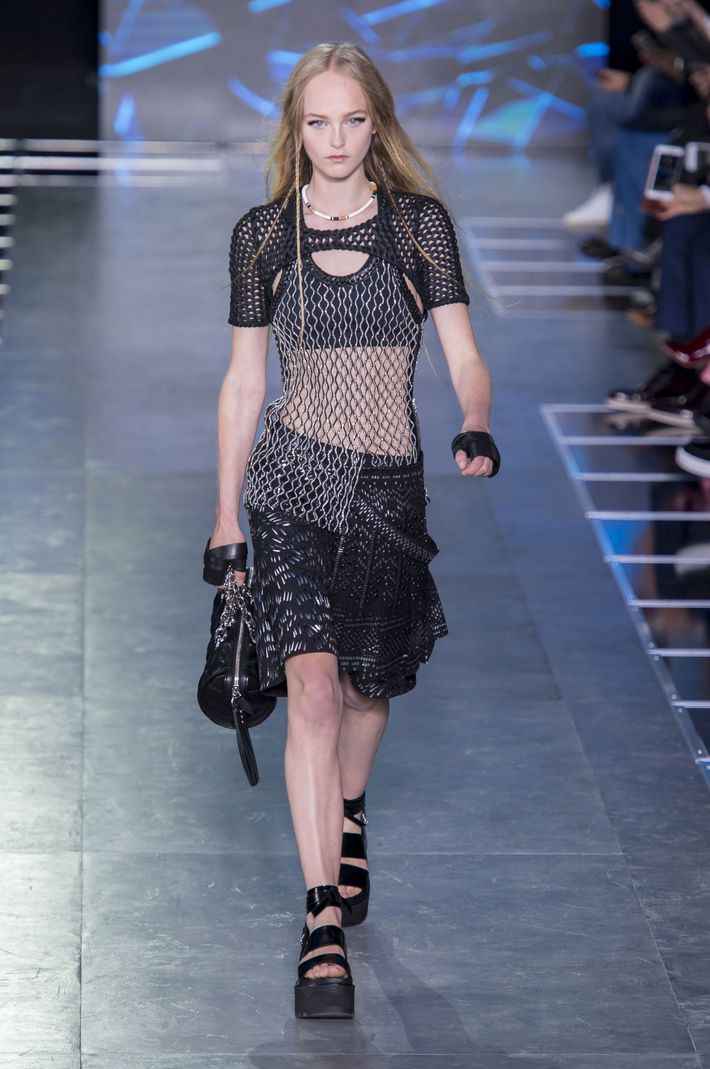 Beyond the futuristic inspiration, the collection was about juxtaposing layers, and so Nicolas Ghesquière played with mesh and chain-mail overlays.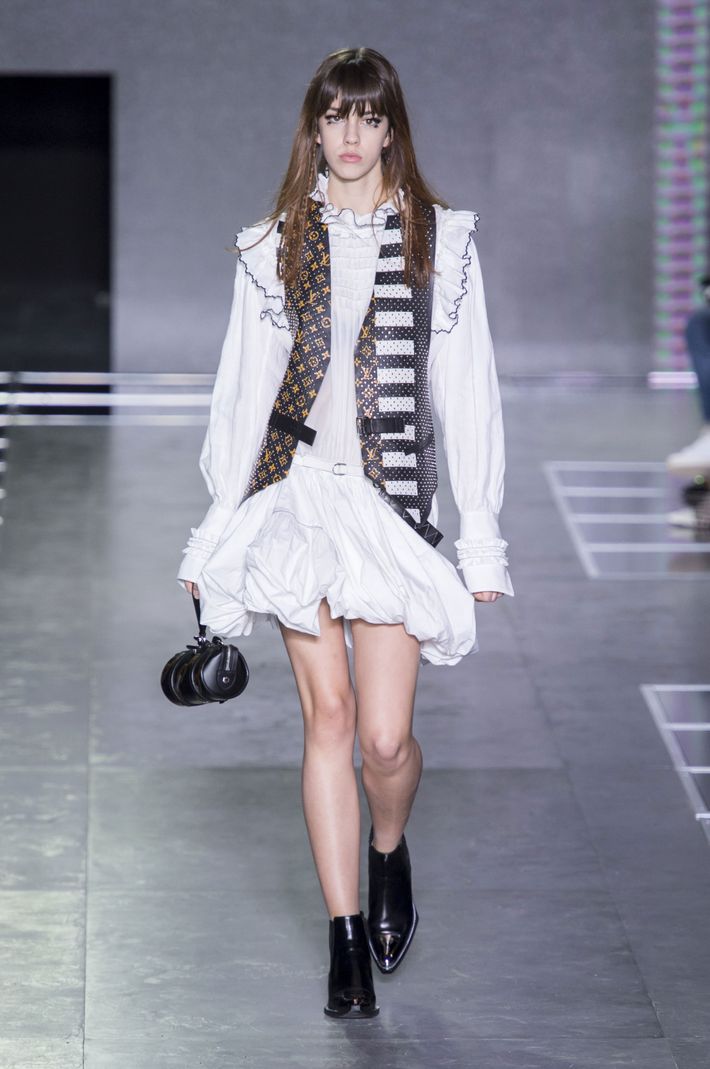 He incorporated logo moments in a subtle way, for example, running across the front of a leather jacket, or the side of a vest, or on a Borrowers-size Vuitton trunk.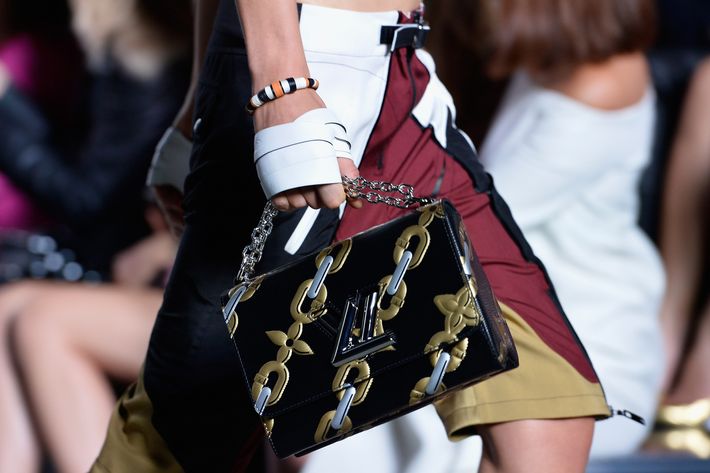 Ring-bracelet hybrids were worn low on the wrists, resembling an athlete's taped-up fingers. And his sandals sported platform lug soles.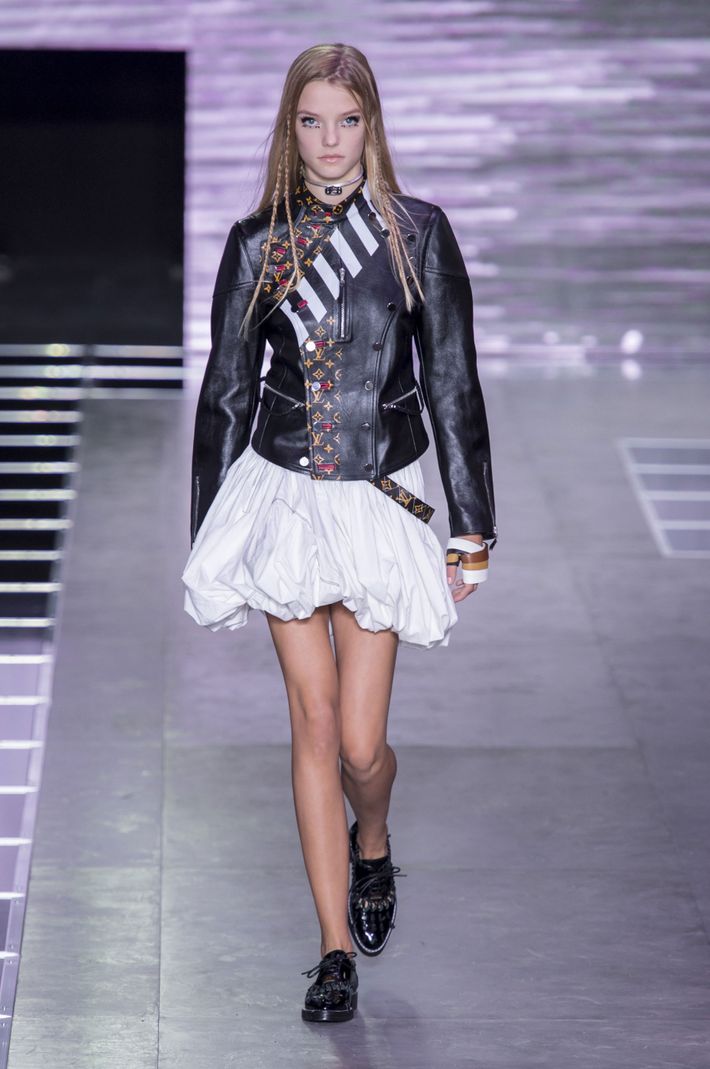 Are you ready for the return of the bubble skirt? Ghesquière showed a few versions of the silhouette, along with low-slung board shorts. It's official: The early aughts are back.