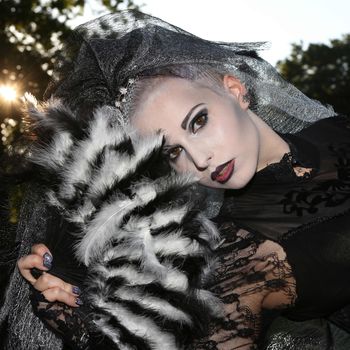 Is this you?
Photo: Adam Berry/Getty Images
Goths hate fools. If a goth approaches you and asks what exactly your whole shtick is, you'd better be prepared with an answer. You're wearing all black, but your penny loafers are oxblood? Your eyes are rimmed with eyeliner, but your face has a pretty rosy flush to it? Why is that 30 Seconds to Mars wrist cuff on the same person wearing acid-wash dad jeans? Get it together — are you a goth or not? Do you even know what kind of goth you are? A health goth? A Hot Topic goth? A cyber goth? Come on.
Just in time for Halloween festivities, we're offering you a chance to get your goth diagnosis before it's too late. Never live another day with uncertainty about how deep your darkness, how true your ennui, how grim your gloom. Goth forbid you ever appear as a poser before your kindred spirits again. Anything but that.