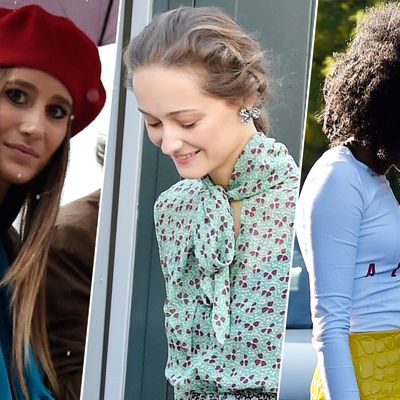 Photo: YOUNGJUN KOO/I'M KOO
Throughout fashion month, we're ranking the top five street-stylers for each city from hundreds of photos taken by our resident photographer, YoungJun Koo. In addition to running through our own favorites, we've also been asking you to vote on your choice. In New York, a surprise winner emerged, but the voting swung the more traditional route in London. So how did Milan fare? Did a budding street-style star snatch the crown away, or did you guys agree with our ranking? Read ahead to see the top three.
Bronze Medal: Julia Sarr-Jamois
Maybe it was her Alaïa T-shirt circa 2009 or maybe it was this season's Miu Miu sparkly mary janes and miniskirt? Either way, you liked her outfit enough to give her third place.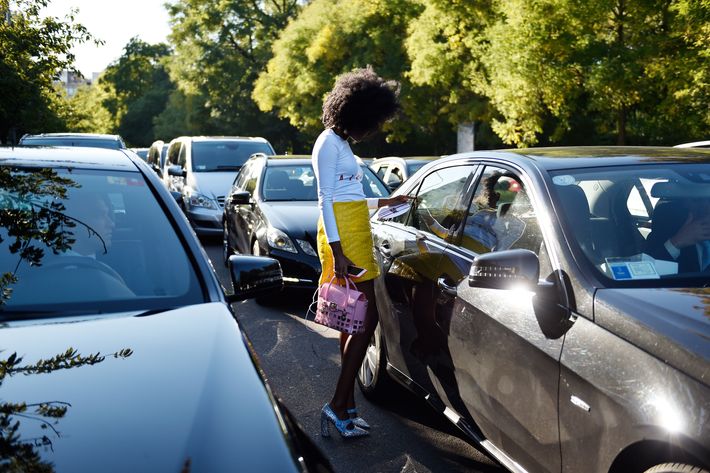 Silver Medal: Gucci Girl
The street-style bunch has fully consumed the Alessandro Michele Kool-Aid at this point, and they've convinced you guys to do the same. This colorful combo just narrowly missed the win.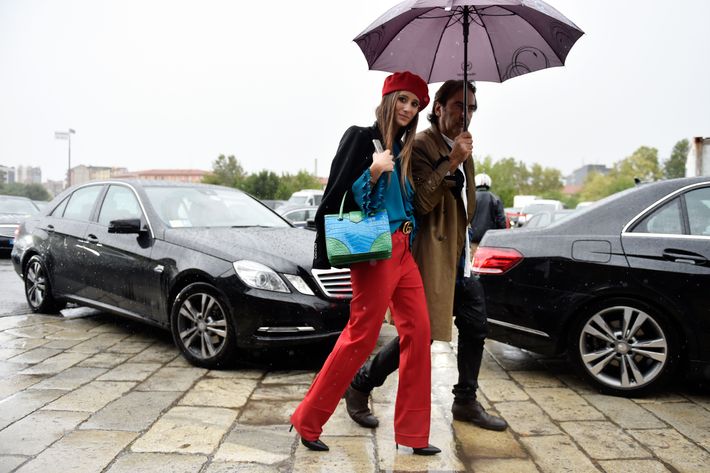 Golden Peacock Winner: Daria Shapovalova
Daria's sparkly, floral look was a 2010 street-style throwback with the perfect mix of nostalgia and freshness to earn her the people's vote. Congrats on the win!