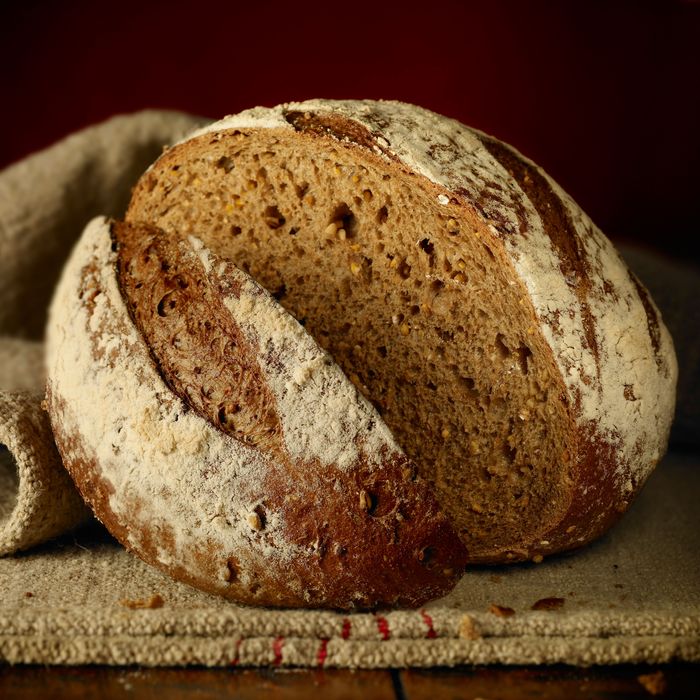 Photo: Steve Lupton/Corbis
Women come to Dr. Jen Gunter's vaginitis clinic in San Francisco and tell her they haven't eaten cake or chocolate in two years because they think it will make their recurrent yeast infections worse. Others believe gluten is the culprit ("the whipping boy," she says), while some think sex is partially to blame. Meanwhile, many of them have been using over-the-counter yeast infection treatments as well as douching and overwashing, all of which could lead to more itching and irritation in the long run. Gunter, a gynecologist and the director of pelvic pain and vulvovaginal disorders at Kaiser Permanente San Francisco, says true recurrent yeast infections, defined as four or more per year, are pretty rare — only 5 to 8 percent of women have them, though they're more common among people with diabetes. But she says she sees patients every week who swear they have them and are desperate for relief.
"The problem is that women in the United States have become encultured to believe that any bothersome vaginal symptom is a yeast infection and they automatically go to treat that, when it's not," she says.
The main symptoms of a yeast infection are vaginal itching and burning, though women can also have a thick, white discharge. But, fun fact: Some women have discharge like that normally (sans itch) and think it's a yeast infection, so they run to the drugstore. Other women are really experiencing irritation on their vulva, which is the vaginal opening and lips. It's no surprise, then, that Dr. Gunter says only a quarter to a third of women correctly self-diagnose a yeast infection and by constantly treating it they could make thing worse for their nether regions. 

The vulva and vagina are very sensitive thanks to lots of nerve endings. Certain products and habits can irritate them and lead to itching and discomfort that women might confuse with a yeaster, says Dr. Gunter, who's also a fellow of the American College of Obstetricians and Gynecologists. Chief among them are: douching and overwashing, removal of pubic hair either via waxing or shaving, benzocaine found in anti-itch creams like Vagisil, condoms with spermicide, and gel- or water-based lubes, which can irritate some people. (Nervous reader alert: If you don't have problems, there's no reason to stop doing or using any of these things, she says.)
Then there are conditions that can cause similar symptoms, including bacterial vaginosis, an imbalance in bacteria that can lead to discharge; trichomoniasis and herpes, STDs; vulvodynia, a nerve disorder; post-menopausal vaginal atrophy; and lichen simplex chronicus, a skin condition caused by scratching that can cause an eczemalike reaction on the vulva. "It's really challenging because sometimes the symptoms are all similar whether it's a yeast infection or bacterial vaginosis or even a urinary tract infection," she says. This slew of potential causes can be frustrating for patients who feel increasingly desperate.
It's both a blessing and a curse that there are treatments for yeast infections available over the counter. They're convenient, but if you don't have a yeast infection they may not give you relief, and, if you use them too much, you could kill off good bacteria and end up with even more yeast overgrowth. Some women just get a particularly virulent strain of yeast and that's why they get the infection, but others have issues with the gatekeeper bacteria called lactobacilli that control the vaginal ecosystem (yes, that's a thing). If those bacteria don't work well, or get killed by repetitive use of anti-fungal creams — or even antibiotics for bad colds that you think are sinus infections — that can allow yeast to grow out of control. Cure, meet disease.
Vaginal itching won't kill you, but it can definitely ruin your day. Or week. Or month. "It's really sad because people are kind of marginalized, like, 'Oh, it's just a yeast infection,' but it can really consume a lot of people's lives," says Dr. Gunter. So what should you do about it?
Dr. Gunter says that if your symptoms are itch-predominant and internal, not way out on the skin, and you haven't done anything different like used a new soap or new kind of condom, you can certainly try an over-the-counter treatment. But the crucial thing is what happens after you finish the dose. "If you're not better, you don't assume it's a yeast infection that didn't get treated. You assume you made the wrong diagnosis," Dr. Gunter says.
Those medicines are effective almost 90 percent of the time, and the chance you had the wrong diagnosis is greater than the chance that the treatment didn't work. So don't call your doctor and ask for a diflucan, which is the oral version of the treatment. This is a mistake she sees a lot, and it can lead to unintended consequences. "When you take an oral medicine, it's not just killing yeast in your vagina, it's killing yeast in your bowel and you need yeast in your bowel, it's part of your normal flora," she says. She's not opposed to using the oral as a first-line treatment — it's a matter of personal preference — but it's not a solution if Monistat's not working.
If an OTC treatment didn't work (or you're unsure you have a yeast infection in the first place), ask your gyno for a yeast culture. Since symptoms of a yeast infection can vary, doctors treat yeast cultures as the gold standard. The results come back within 48 to 72 hours and they're highly accurate. "If you don't have a positive yeast culture, you don't have a yeast infection," she says. Once you know that, you and your doctor can move on to other possible causes.
For any woman with yeast-infection-like symptoms, she recommends taking a good old antihistamine like Zyrtec, Claritin, or Allegra, which will reduce inflammation and can help give you relief while you're waiting for medicine to do its thing, or for lab results to come back. A topical steroid like one percent hydrocortisone applied around the vaginal opening can also help relieve itching, she says.
As for the women who tell Dr. Gunter that they've changed their diet over this, she offers them some nonmedical advice. "Sometimes I'll say to them, 'Leave here and go buy chocolate, please.' Like, enjoy yourself. You've been doing this for years and you're not better. But people are desperate and when people are desperate they don't think straight and it just breaks my heart." A doctor who prescribes chocolate: Sign us up.