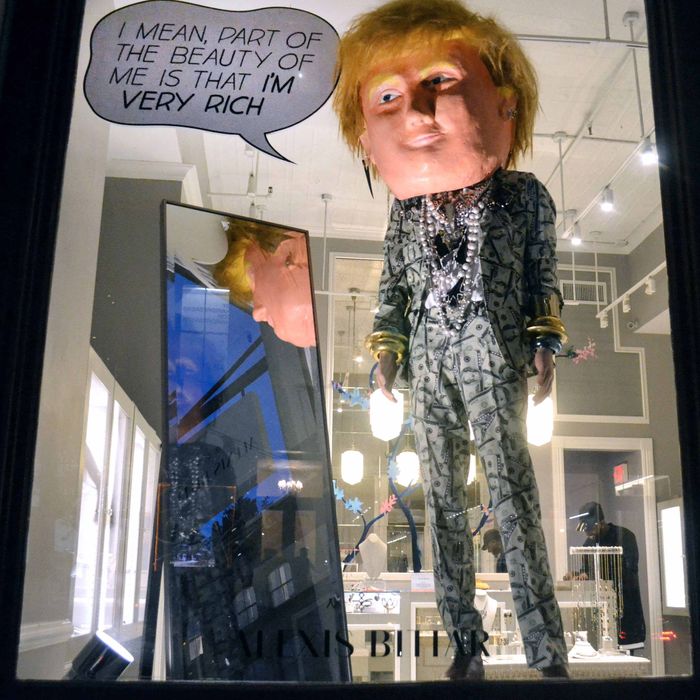 The Alexis Bittar store in SoHo.
Photo: Alexis Bittar
Several Alexis Bittar stores are getting the political treatment, reports WWD. In the spirit of Halloween, and in response to being "increasingly disturbed by the popularity of Trump in our country and some of the more insane things he's said," the jewelry designer renovated the window displays for eight stores to feature Donald Trump voicing one of his nuggets of infinite wisdom. The window displays show a papier-mâché version of the presidential candidate with an extra-large head wearing a suit covered in dollars. The faux Trump is standing next to a full-length mirror — the better to see his own Alexis Bittar jewelry, of course.