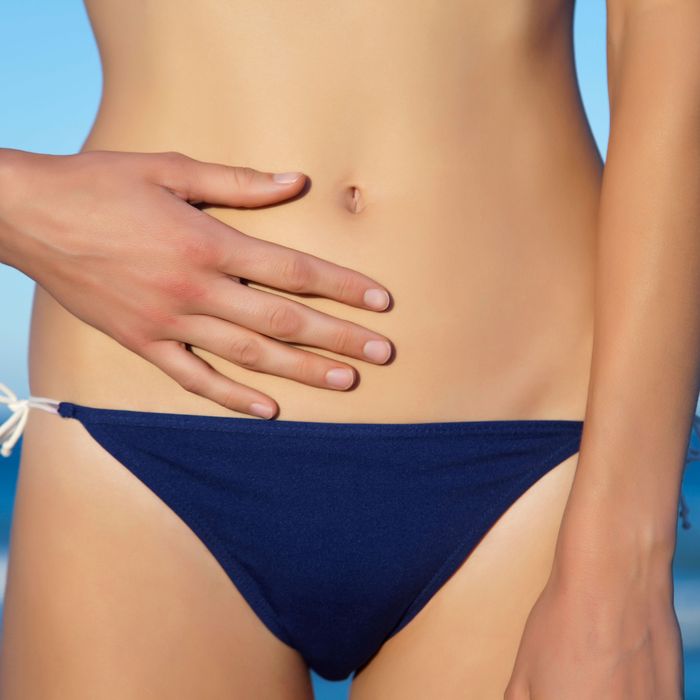 Because there's no such thing as a dumb beauty question, we're reviving our beauty Q&A series.
Question: After I shave my bikini area, I'm plagued with itchiness. How can I make it stop?
Answer: Luckily, your itchiness is outside and not inside your delicate areas, so you don't need to go see a gynecologist. Dermatologist Dr. Bowe says your itchiness is just dry skin: "Itching is your skin's way of telling you it's dry or inflamed."
A few little changes should make your life a lot less itchy. Do you shave without wetting your skin? Do you skip shaving cream? Is your razor old? Any of these things can inflame the skin in your most delicate of areas.
If your razor is old and the blades are dull, you might also be putting too much pressure on the area, which can cause irritation. Dr. Bowe recommends waiting a few minutes in the shower to allow for the steam to soften the hair. Also, make sure to shave in the same direction that the hair grows to create a smoother shave.
She suggests using a rich, hydrating shave gel (such as Harry's Foaming Shave Gel or Dove Men + Care Shave Gel) and changing the blades on your razor often. You can also moisturize your skin with aloe vera gel or any gentle lotion, but don't choose one that's too oily or rich or you might get crotchne. Two good options: Curel Daily Original Moisture Lotion for Dry Skin or Fruit of the Earth Aloe Vera Gel.
And if you get truly too itchy, Lele Gomes, the laser hair specialist at Rita Hazan Salon, suggests using any anti-itch or cortisone cream so that you don't become like the infamous crotch-scratcher in Britney Spears's "Sometimes" video.