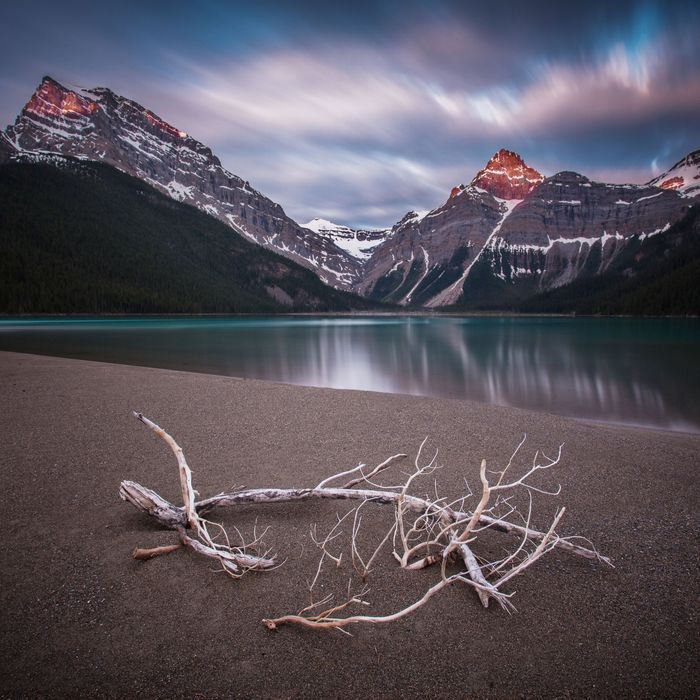 Photo: Paul Zizka Photography/Getty Images
If you've watched the very funny Key and Peele skit where Jordan Peele's head sweats like an overflowing toilet, then you've witnessed how my forehead behaves during the dog days of summer. One solution I tried but do not recommend is deodorant: When rubbed around the hairline it stops sweat but also lends a hand toward an army of zits. Su:m37's Miracle Rose Cleansing Stick looks a lot like deodorant — it's roughly the same size as Dove's Anti-Perspirant and you twist a nozzle at the bottom of the stick to access more product — but it cleanses and is much kinder to my skin.
The stick is a medley of a dozen oils — coconut, olive, and sunflower, to name a few — with a smattering of other ingredients like fermented rose extract and rose flower water. Glued together in the shape of a stick, the oils are rubbed over a damp face to ensure a thorough wash. A few swipes of Miracle Rose — one around the circumference of your face and a swipe down the middle — is all you need for a deep clean. The stick glides easily over wet skin and takes on a milky texture. After the initial swipes, a few additional splashes of water makes Miracle Rose extra milky and fluid as it's rubbed all over my face. Specks of rose chunks, the fermented rose extract to be exact, provide a mild exfoliating experience, too.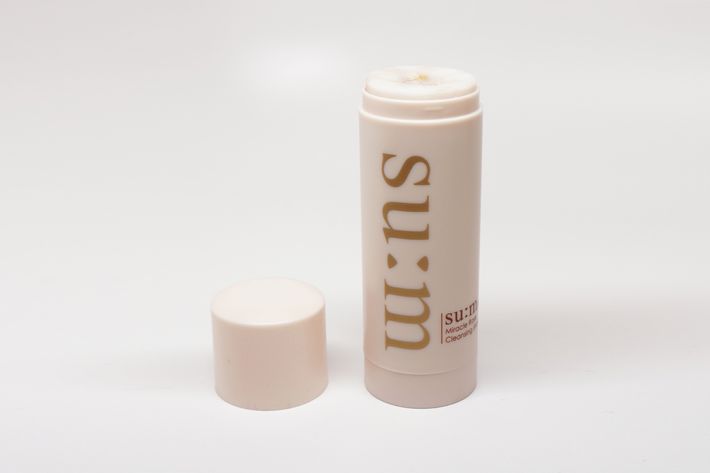 I've used the cleansing stick dozens of times now — in the morning, at night, and as the first step in a double-cleansing routine, and Miracle Rose works like a pro in all cases. Its ability to remove makeup is especially impressive: Few cleansers know how to cut through the impenetrable wall of Kat Von D eyeliner. Because Miracle Rose is mostly oils, it never makes my skin feel dry or taut post-use, and its rose-intense scent is a welcome aroma that always makes my wash feel luxurious.
A final thing that Miracle Rose nails is pH. A cleanser's pH, if you remember, should ideally fall around the same point of the face's natural pH, roughly 5.5 on the pH scale. The cleansing stick sits at the optimal pH of 5.5, rendering it a healthy aid toward clearer skin that's better equipped to resist signs of aging. So though Su:m37's Miracle Rose Cleansing Stick will never help me sweat less, at least this deodorant-like stick is the first step toward a really radiant complexion.
Su:m37's Miracle Rose Cleansing Stick, $28 at Insider Beauty.