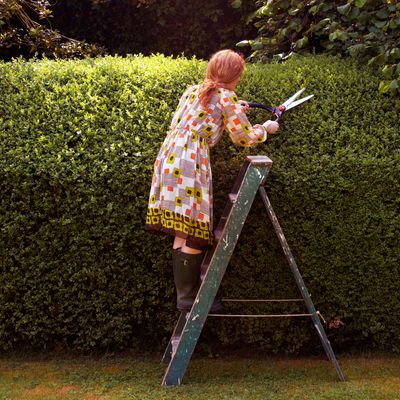 Photo: 145/Paul Viant/Corbis
More often than not, pubic hair is approached like a lingering guest at a house party: How can I get rid this? you helplessly wonder. Sure, you can trim, wax, or shave your way toward the liberating cove of a breezy crotch, but a new beauty company is presenting a much more comfortable option.
The brand is Fur, and it's the brainchild of three women hoping to extend the category of personal grooming. When I met sisters Emily Schubert and Laura Schubert, along with co-founder Lillian Tung, they echoed their frustration at the dearth of products designed to specifically pamper pubic hair. From there Fur was born. It offers two products so far: Fur Oil and Stubble Cream.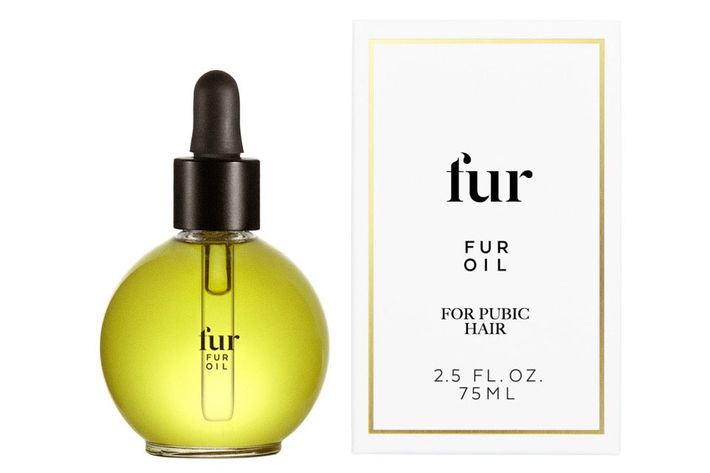 Fur's Stubble Cream is an emulsion of oils and moisturizing butters engineered to alleviate itching and irritation between hair-removal sessions. Think of it as a really thick lotion. On the other end of the pubic-needs spectrum lies Fur Oil, which promises to make your fully grown-out bush feel as soft as 1,000-thread-count sheets. The oil is thin, like grapeseed oil, and is scented with the minty tang of tea tree. Fur's three founders advise applying the oil as part of your daily ritual, like deodorant or body lotion. Because it's so light, it dries quickly — which is important, because you don't want to leave sticky stains when you sit down.
With more and more women opting to hold onto their nether hairs, it seems fitting that Fur is making a dent in the pubic market space. But there's another distinction that makes Fur stand out even more: "We're luxury," explained Laura. In fact, a bottle of Fur Oil retails for $39, while Fur Cream will set you back $32. But do they work? I have on good authority from an anonymous tester that Fur Oil, at least, shows promise, and made her pubes so soft that they no longer poked through the threads of her underwear like micro cactus needles. Something to bear in mind in case you, like American Apparel back in the day, prefer the cozy pillow of a big, bushy bush.