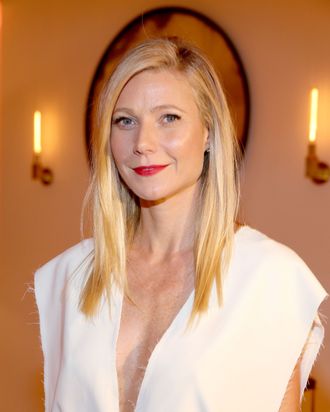 Gwyneth Paltrow.
Photo: Jonathan Leibson/2015 Getty Images
I like to think that Oprah's annual Favorite Things list is a glimpse into what her target demographic values (comfort), desires (more comfort), and fears (discomfort). And if that's true, then the Gwyneth Paltrow–curated Goop Gift Guide is probably the best glimpse into the complex psyche of a small and fascinating class of people — those who could and would realistically purchase a $330 membership to a peony-of-the-month club.
Yesterday, Gwynnie donned her Father Goopmas hat and released the 2015 guide. Rather than wonder who might buy us that $1,995 wood-fire pizza oven (anyone?), let's use this as a chance to understand the hidden corners of the Goopy mind. What are the glossy-haired, clear-skinned, well-toned, spiritually balanced, loaded Goop acolytes really pondering. What will make them happy? What do they want? What are their dreams, hopes, fears, anxieties, shameful secrets, and triumphs? Here's what those in the one percent are thinking this year.
"Will we run out of water?"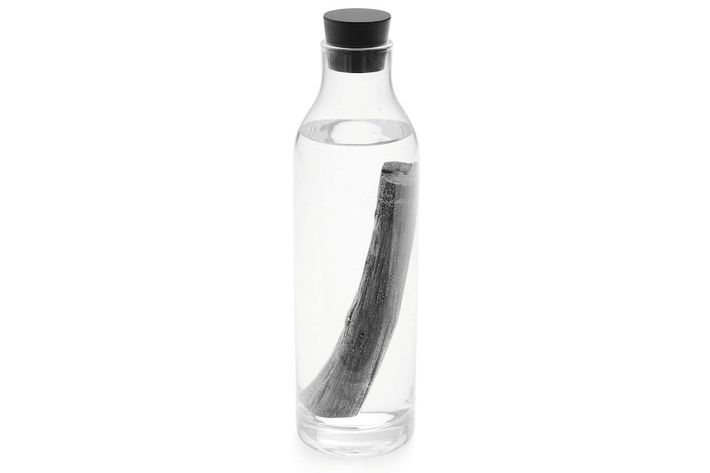 The Goop Guide offers eight different containers intended to hold, chill, or purify water. If the drought in California is any indication, water could soon become a luxury item. Somewhere, deep in the reptile brain of the Goopy, they are thinking, I must have a way to stay hydrated and keep my grass green. And if they must, there are only a few acceptable ways: a Stanley growler, $64, for example, or the beautiful Aquaovo Ruby water filter, $1,100. This $155 charcoal water purifier signals a fear of having to drink from the toilet one day.
"How can I ensure my spawn will flourish in this world?"  
There's an entire "Gifts for the Littles" section that reveals a preoccupation with not just propagation, but ensuring that Goop spawn will flourish creatively, morally, and intellectually. Perhaps the most telling item is the suggested $300 electric snow-cone maker and ice-shaver machine, which says: "I want to give my future world leader a charming skill, like making icy desserts." But the ice still suggests emotional distance and an inability to love.
 "Sex. Sexy sex."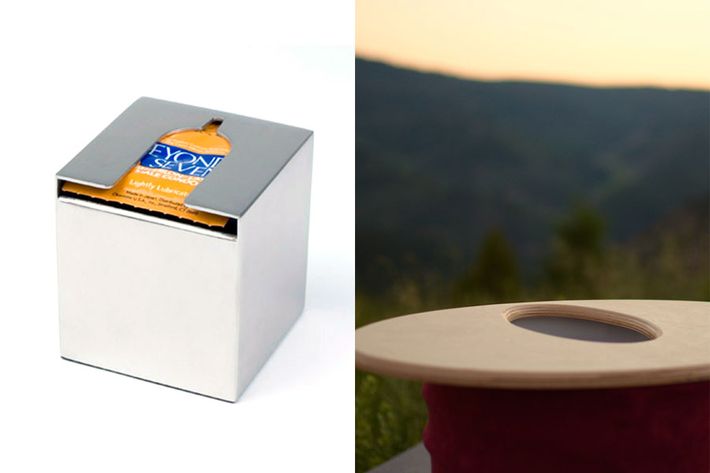 The Goop Gift Guide offers both a DIY vaginal-steaming seat (bucket not included) and a stylized silver condom-holder, which reveals a preoccupation with sexual health and having sex, lots of it, and not merely for reproductive purposes — the condom-holder appears to hold at least half a box of prophylactics.
"I fear a chaotic world, without stable government or effective leadership."
Why else would someone need to pay $475 for the ability to stream Tracy Anderson videos for six months? There must be order, there must be rules, there must be an enforcer.
"I need to explore myself; I need to dream my dreams; I need to escape that which confines me and blocks my imagination."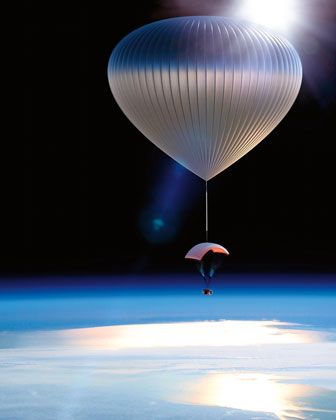 Thoreau had Walden Pond, Bushwick artists have ayahuasca, and for $100,000, a Goopy can have outer space.
"How do I get the last bit of toothpaste out of the tube?"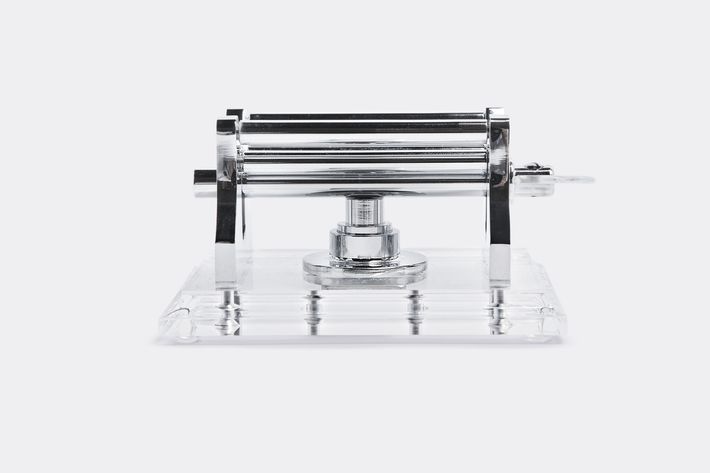 This is an uncomfortable philosophical question, one that a Goop doesn't really want to wrestle with. It means confronting one's own impotence in the face of what is inevitably finite. A $244 toothpaste squeezer provides the ultimate holiday luxury: peace of mind.
"I want it all to be beautiful. Am I beautiful?"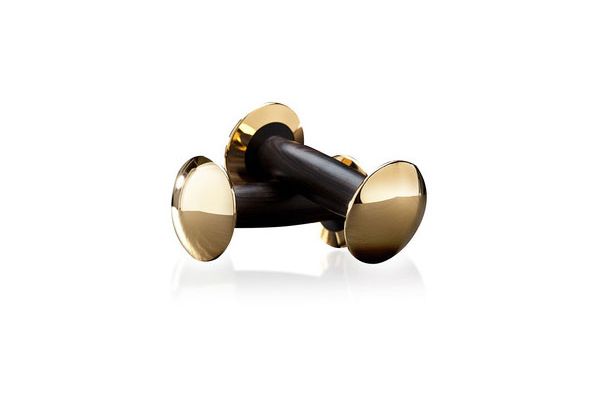 There is so much beauty in this guide: tools to get beautiful, ways to buy beauty and have it delivered to your home (even out of season, like that monthly peony club). But the items that best reveal this fixation on beauty, and its pursuit above all else, would have to be the $195 24-carat-gold face massager and the 18-carat-gold dumbbells, $125,000. Only true beauty begets beauty.
"Can I survive?"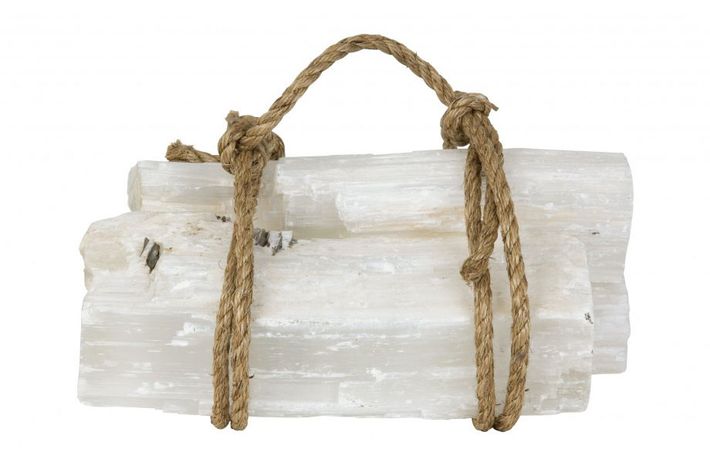 There's a preoccupation with the end of days, as evidenced by the two survival-themed items in the Goop Guide this year — a $5,800 kitchen set that could easily double as a stylish, chic survivalist's kit and an actual survivalist's kit for $12,500. For all today's fleeting comforts, the Goopy know that this world is unstable, and soon they will need to learn how to live without white truffles. "Will I even be able to make fire?" is a secondary concern here, hence the recommendation to buy crystal fire logs.
"I have a fear I cannot name. What is that unknown terror that sometimes keeps me up at night?"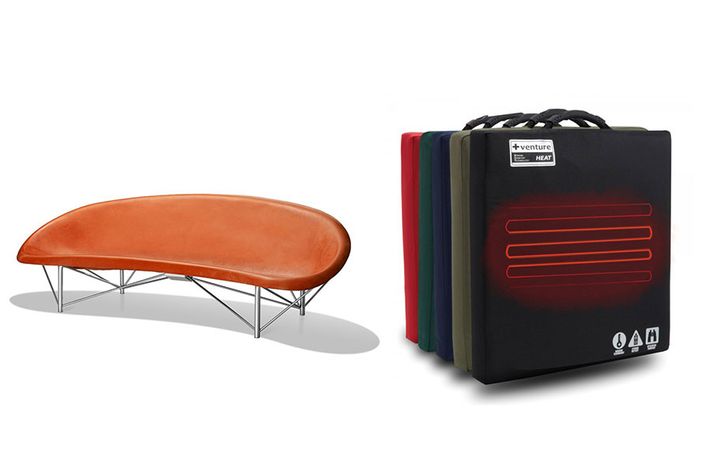 That's not a fear of failure or loneliness. That unknown anxiety is the fear of having a cold butt. These two ass-warming products — the Helios heated lounger, $7,999,and the heated stadium seat cushion, $69.99 — reveal a terror to which we didn't even know we could aspire.