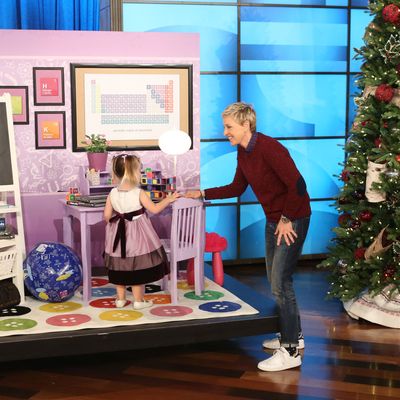 Photo: Michael Rozman/Warner Bros
Brielle is an adorable pigtailed genius who is 3 years old and has somehow memorized the entire periodic table of the elements, a feat you couldn't even accomplish in tenth grade. In fact, like a walking encyclopedia of everything you forgot from elementary school, Brielle can also name all of the states and capitals and the U.S. presidents. Don't you just love it when toddlers make you look stupid?
And with that the abysmal score you got on the AP Chem exam comes flooding back. But hey, you totally got a 5 on English!