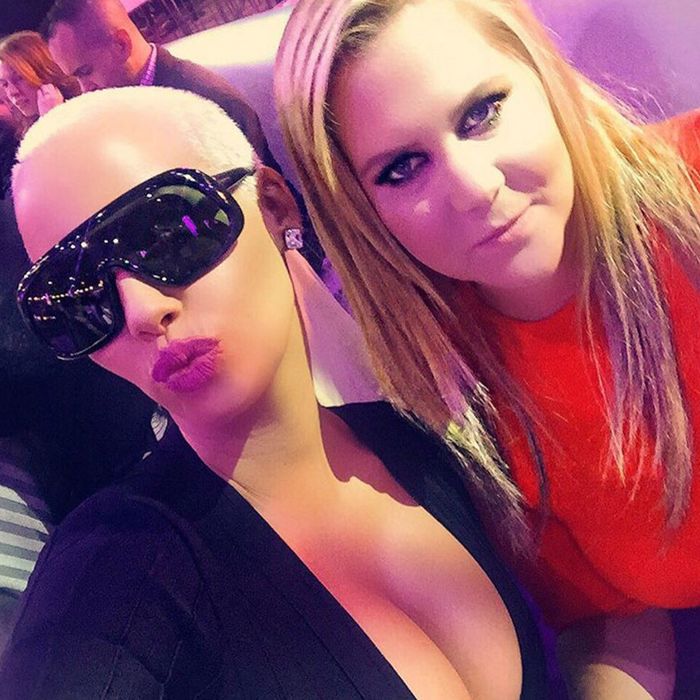 Pals Amber Rose and Amy Schumer.
Photo: amyschumer/Instagram
Amber Rose and Amy Schumer have a lot in common: They are both confident, talented women with names that begin with the letters a and m. When we learned that Schumer and perennial goofball Jennifer Lawrence had begun to build a bond, we were reminded that Hollywood is a lot like a party where everyone knows everyone, but where the guests are better looking and cooler. At a VH1 Big in 2015 event on Sunday, Schumer proved that she could hold the keys to the most ragtag "squad" "goals" yet. Amber Rose, Jennifer Lawrence, Amy Schumer, and LeBron James anyone?
The Rose-Schumer matchup is not just for show: Schumer is, after all, a very dedicated friend. At the event, Schumer asserted that the pair is working on Rose's confidence with the aid of some fermented grape juice and a new way of posing on a couches that is both badass and baffling. Two pals!