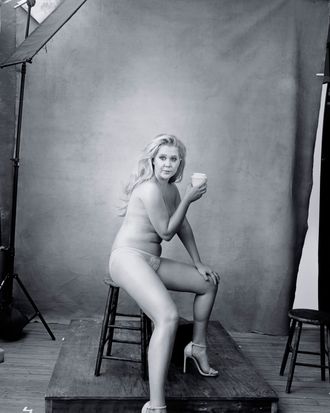 Amy Schumer.
Photo: Courtesy of Pirelli and Annie Leibowitz
The 43rd edition of the Pirelli calendar, a.k.a. fashion's sexiest calendar, was released Monday. This year's concept is "distinguished women," as photographer Annie Leibovitz described them in a press release, and they're mostly clothed — unlike the majority of subjects in Pirelli-calendar history.
The 13 models include Serena Williams, Natalia Vodianova, Kathleen Kennedy, Agnes Gund (with her granddaughter Sadie Rain Hope-Gund), Fran Lebowitz, Mellody Hobson, Ava DuVernay, Tavi Gevinson, Shirin Neshat, Yao Chen, Yoko Ono, Patti Smith, and Amy Schumer.
Despite the emphasis on non-nude portraiture this year, Schumer's picture shows her drinking a latte in her underwear. Leibovitz explained in the press release, "I'm a great admirer of comediennes. The Amy Schumer portrait added some fun. It's as if she didn't get the memo saying that she could keep her clothes on." Har-har?
Even if you want a copy of Schumer's Starbucks study, you're out of luck. The Pirelli calendar is not available for sale; instead, it's distributed in secret to undisclosed recipients. But you can click through the slideshow to see the images of Schumer, Williams, Chen, and Smith.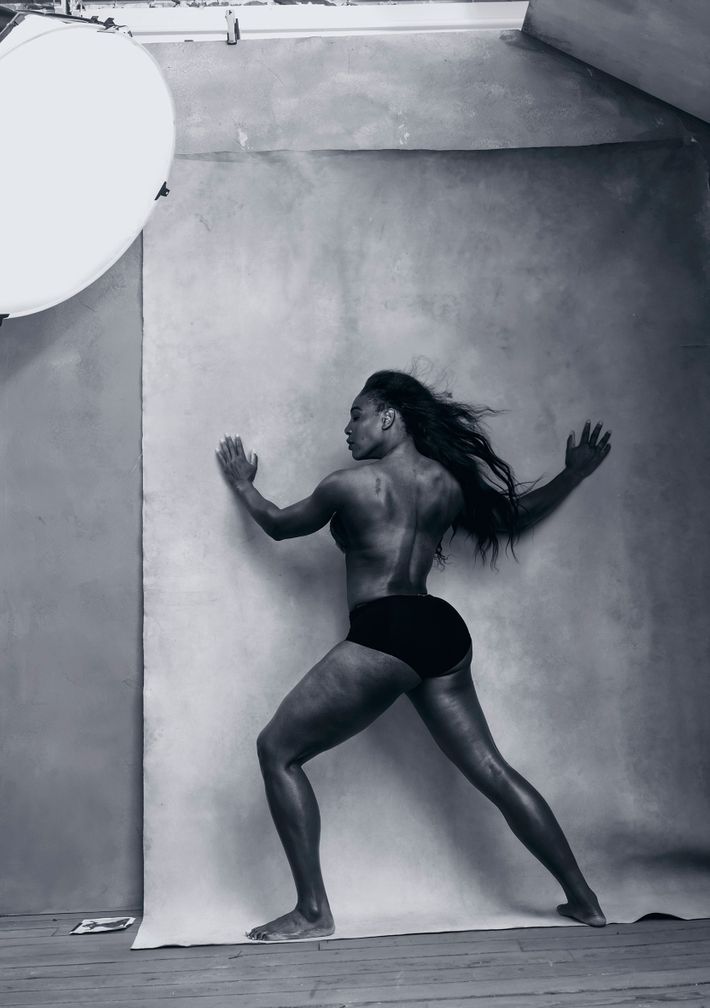 Serena Williams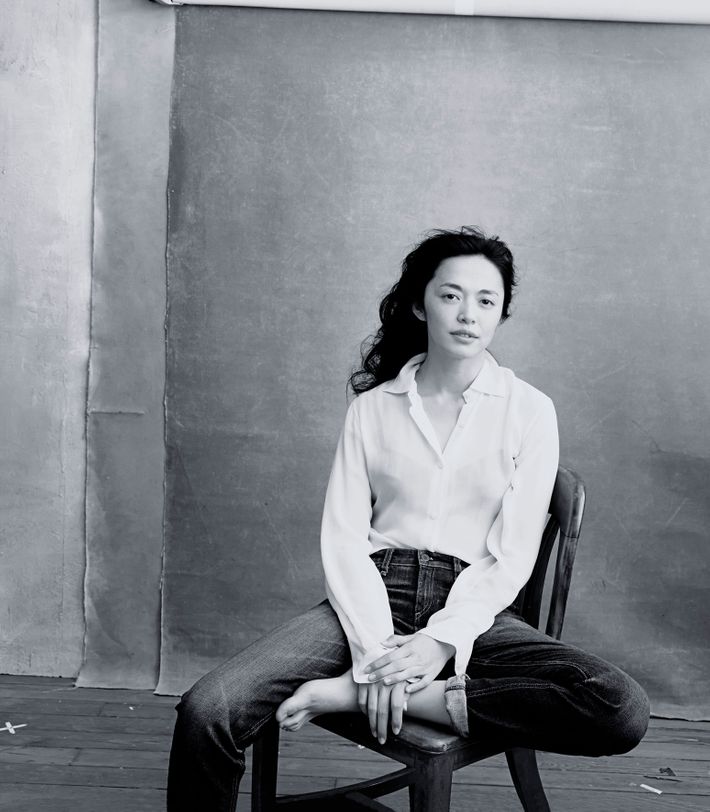 Yao Chen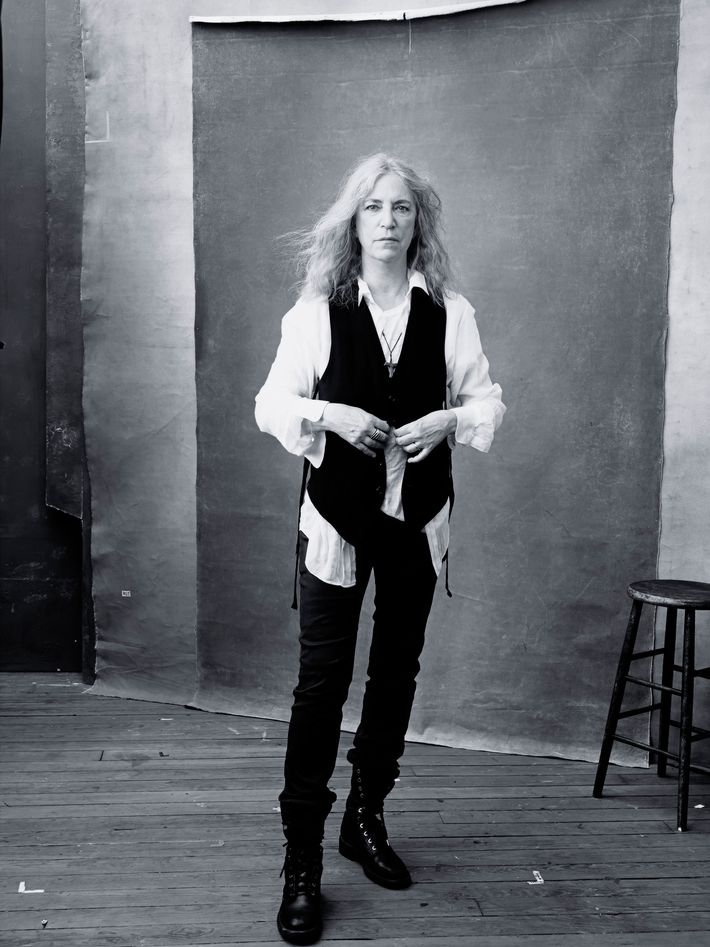 Patti Smith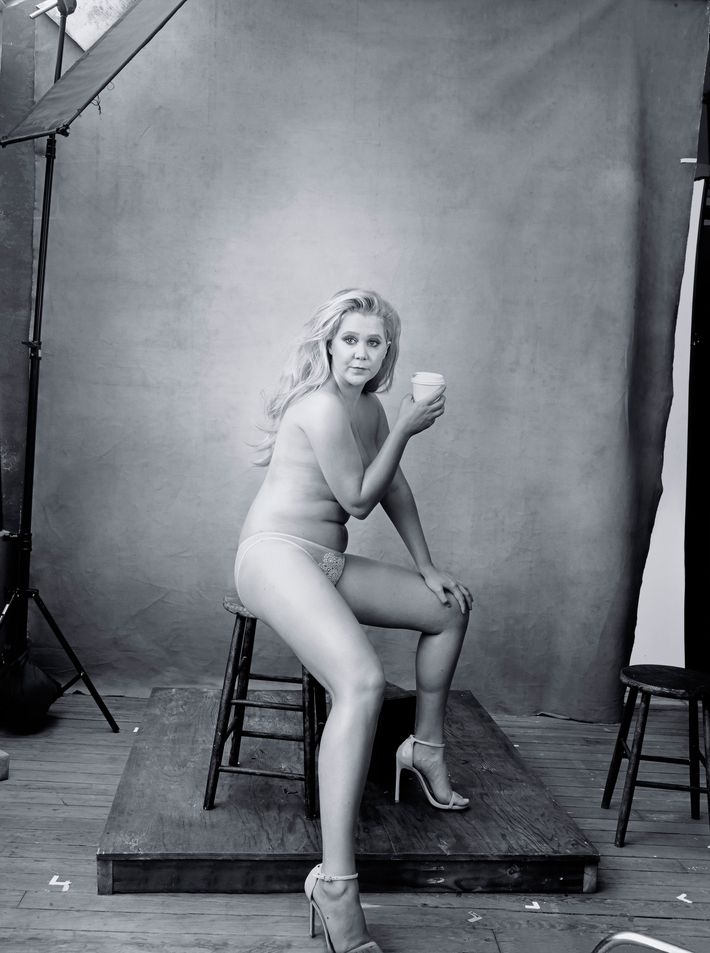 Amy Schumer