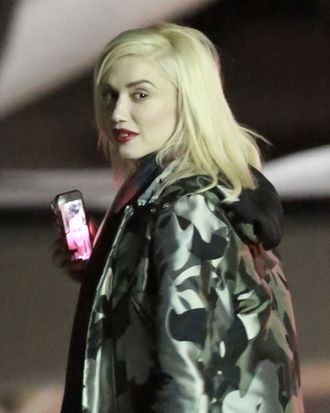 Photo: EHKK/AKM Images / GSI Media
Great news for your Monday morning, moms: Your favorite romance is still going strong. Gwen Stefani was spotted spending some quality FaceTime with Blake Shelton while boarding a private jet in Van Nuys last week, officially making them that cute-but-vaguely-annoying couple who are kiiiind of obsessed with each other.
That, or this is a collaborative attempt by their publicists to distract from their respective divorces. Ah, modern love.