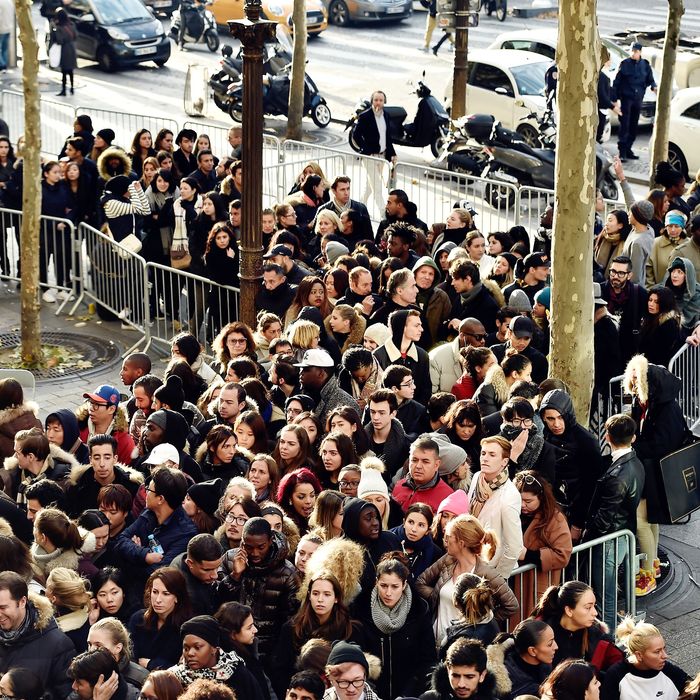 Photo: Pascal Le Segretain/Getty Images
Fashion-collaboration-induced frenzies are nothing new: Remember the sparring matches that broke out over Alexander Wang x H&M (presumably, over the logo boxing gloves)? Or the scuffles over the brand's Versace collab in Shanghai? Well, Balmain for H&M may have blown both of those out of the water, if accounts are to be believed. One Instagram video shows a full-on rout as shoppers are let into the store, whereas another depicts a tug-of-war over a faux-fur coat.
The scene was particularly chaotic in London, giving the lie to any stereotypes of Britons as orderly queuers: The Guardian posted a video of shoppers going head-to-head in front of the chain's Regent Street outpost. The New York Times spoke to one customer who came all the way from Bulgaria to get a jacket (factoring in the airfare, it might've been cheaper to buy mainline Balmain). In the ensuing frenzy, the police were called, and hot chocolate was tossed on the floor. So much for the "keep calm" part of the national catchphrase.