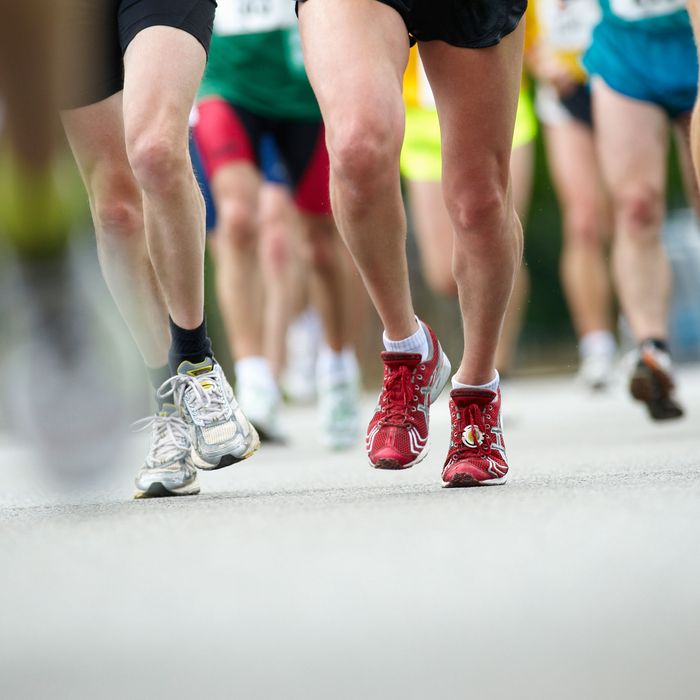 All a person wants in a long-distance race is a longer distance.
Photo: Ghislain & Marie David de Lossy/Corbis
Participants in Sunday's Standard Chartered Bangkok Half-Marathon got a bargain. After paying an entry fee for a 13.1-mile, 21.1-kilometer race, they received an extra four miles (or 6.5 kilometers) for free. The race's officials must have been feeling generous, because they directed half-marathoners to make a U-turn at the wrong spot, adding more than three kilometers to each of the event's two loops. This "technical error" meant that some 5,600 runners in the half covered a total of 17.1 miles. Thankfully, the 10K and marathon races held the same day in the Thai capital went off without a hitch.
Race co-organizer Jogging Association of Thailand told the Associated Press that they apologized for the mistake and would make it up to the runners with some swag. A statement on the race's site reads: "To express our apology and to honor all of you, the half-marathon runners, we will send 27.600 km FINISHER t-shirt to you via mail within 45 days after this message is released." In summary: These people ran a 17-mile half-marathon and all they got was a lousy T-shirt.