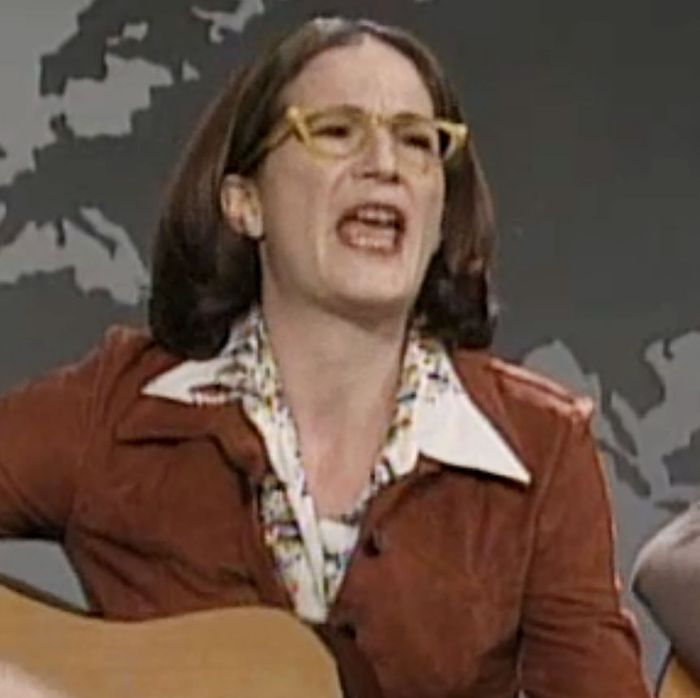 Time Capsule is an occasional series in which we unearth forgotten bits of cultural detritus that deserve your procrastination.
If you stopped listening to your just-released Spice World CD at any point in 1997, you might have noticed a different kind of Girl Power emerging from other corners of the music world. The summer of '97 was when the very first Lilith Fair brought folk-loving women to George, Washington, to jam freely with female singer-songwriters like Tracy Chapman, Sarah McLachlan, and Fiona Apple (right before she disappeared for a while after declaring "This world is bullshit" during her VMA acceptence speech that year).
This week, let's give thanks to Sarah McLachlan for founding that event and helping make woman +guitar + Lots of Feelings a dominant sound of the late '90s. But also, let's thank her for teaming up with Cinder Calhoun (Ana Gayster) on SNL's Weekend Update to give us the socially conscious Thanksgiving jam "Basted in Blood."
Watch Sarah and Cinder — who met at a Tibetan Freedom Concert — harmonize and emote like they're at an open-mic night in Portland, while teaching all of us "finger-licking Charlie Mansons" all about the Turkey Holocaust that brought us our Butterballs.

Happy Thanksgiving!