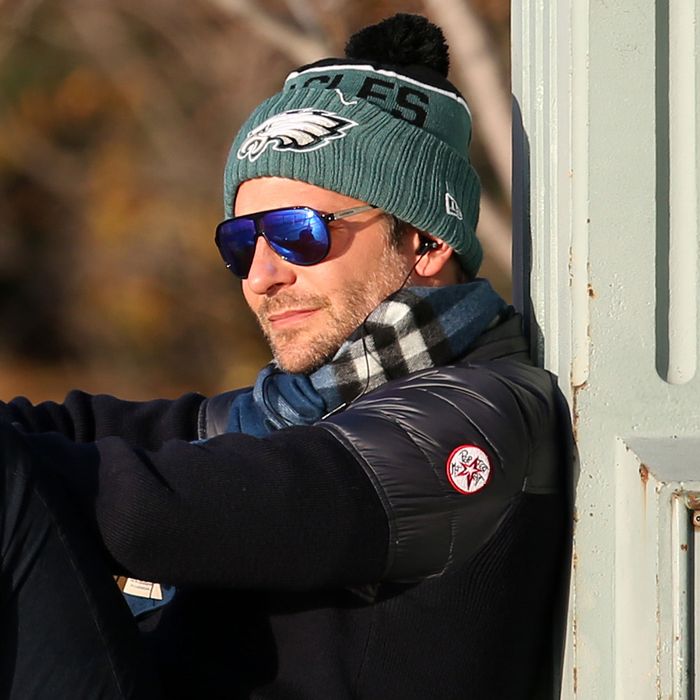 A moment of solitude
Photo: Splash News
People's Sexiest Man Alive (of the year 2011), Bradley Cooper, spent a solitary Sunday evening walking along the Hudson River in New York City, listening to music, talking on the phone, being photographed by paparazzi, and — naturally — contemplating the complexities of life on planet earth.

What was on your mind, Coop? Did someone tell you the news that People crowned soccer star David Beckham as their new Sexiest Man Alive and you sullenly remembered how many years have passed since you were given the title? Is there trouble in paradise with your model girlfriend Irina Shayk (due to the fact that you are no longer considered the sexiest man alive)? Are you thinking about a course of action for how you'll help your female costars negotiate for better pay without being that guy? Are you just high as hell and listening to some Phish?
My guess is that you were still reeling from the Philadelphia Eagles being shamed by the Miami Dolphins in a brutal 20–19 loss on Sunday. We all are, pal. Mark Sanchez sucks.