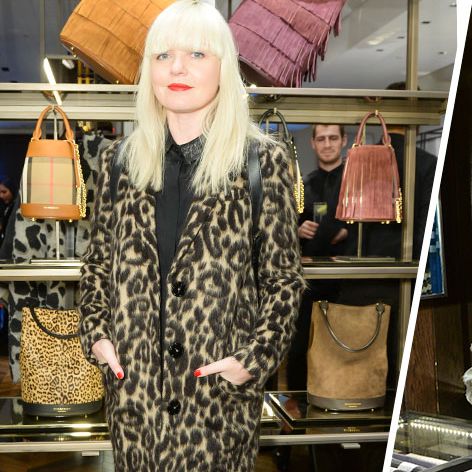 From left: Fiona Byrne; Misha Nonoo; Brandee Brown and Chelsea Leyland.
Photo: Joe Schildhorn /BFA.com/Courtesy
Beautiful people in Burberry mingled among beautiful mannequins in Burberry at the party Wednesday night marking the redesign of the brand's Soho store. Over very British Pimm's Cups and sparkling wine, guests like Fiona Byrne, Matthew Rhys, and Misha Nonoo chatted beside shelves lined with neatly folded plaids and perfumes.
Restaurateur Phil Winser (the Fat Radish, the Leadbelly) and DJ "It"-girls Leigh Lezark, Harley Viera-Newton, and Chelsea Leyland hosted the party with an assist from Vogue.
The newly launched scarf bar, spotlit at the room's center, was a highlight of the evening. The bar offers a rainbow of 30 shades of cashmere, from soft ballerina pink to royal purple and vermilion reds, that can be customized and monogrammed on in-store iPads, then sent off to Scotland to be woven on a loom in Elgin or Ayr. A styling specialist demonstrated how to tie a scarf the Burberry way, tying gorgeous (if impossible to follow) interweaving patterns.
The store reopened last summer after an expansion to two vast floors, notably adding a Burberry Beauty bar fully stocked with the brand's fragrance and makeup collections. Click ahead to see party guests including model Sunghee Kim, actress Hannah James, Ahn Duong, and more.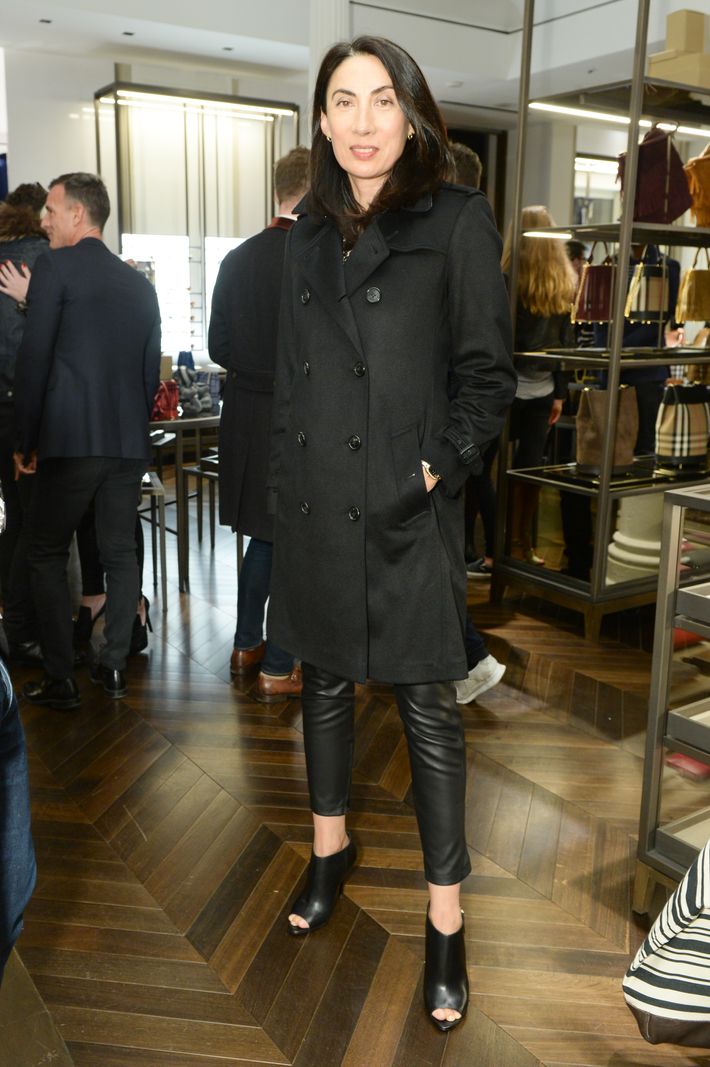 Anh Duong
Wearing Burberry.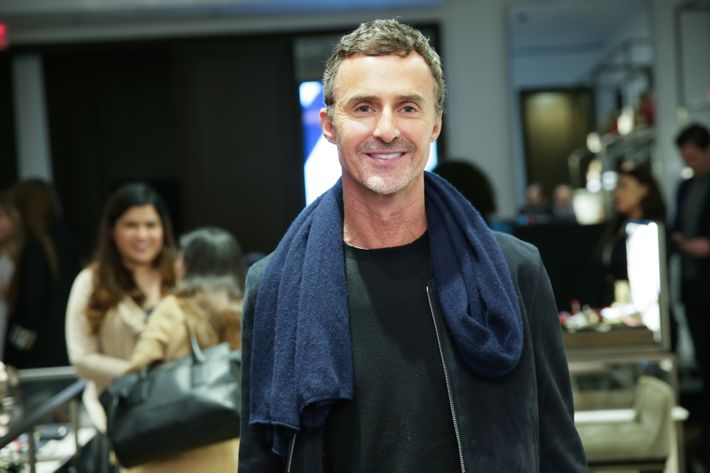 Antony Todd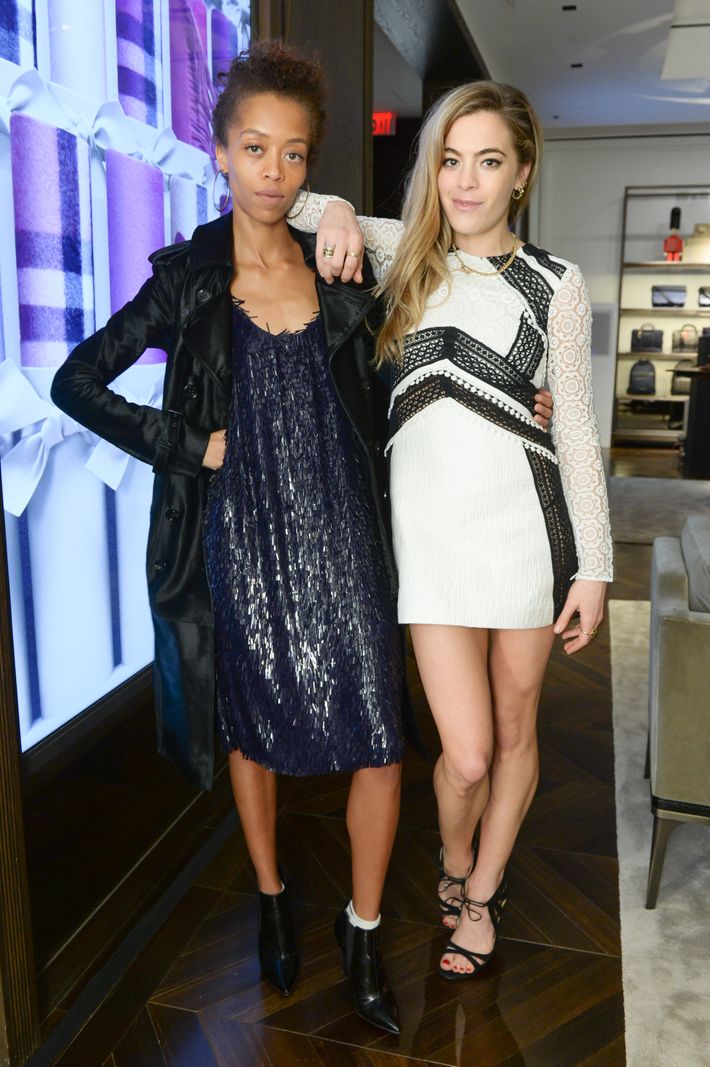 Brandee Brown and Chelsea Leyland
Both wearing Burberry.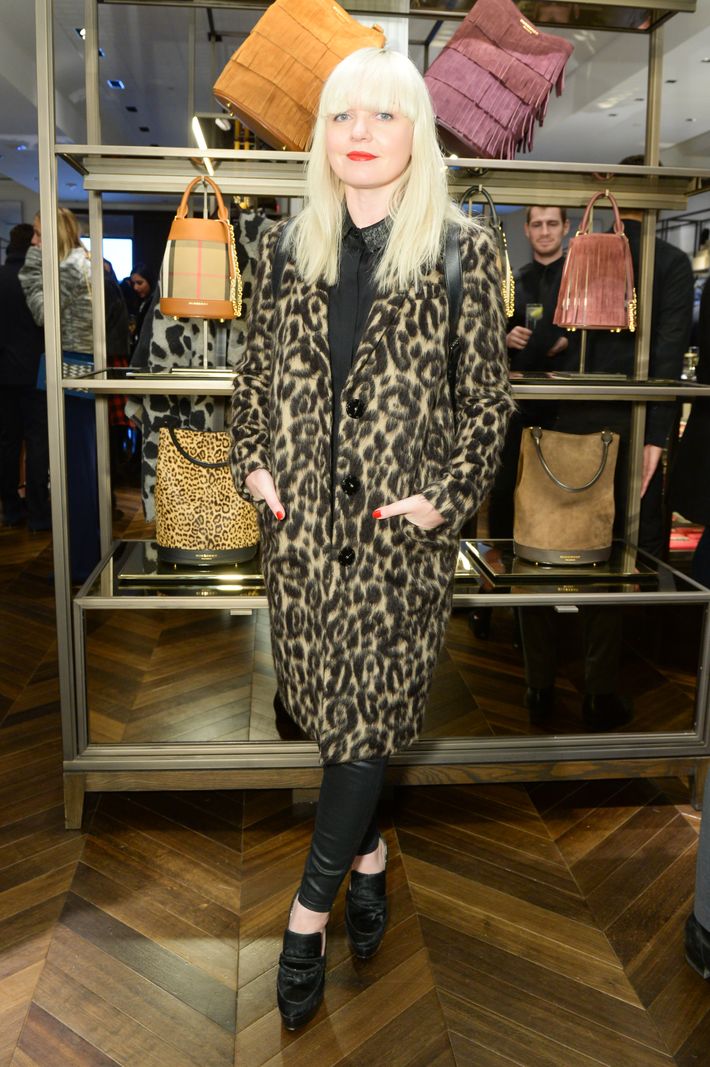 Fiona Byrne
Wearing Burberry.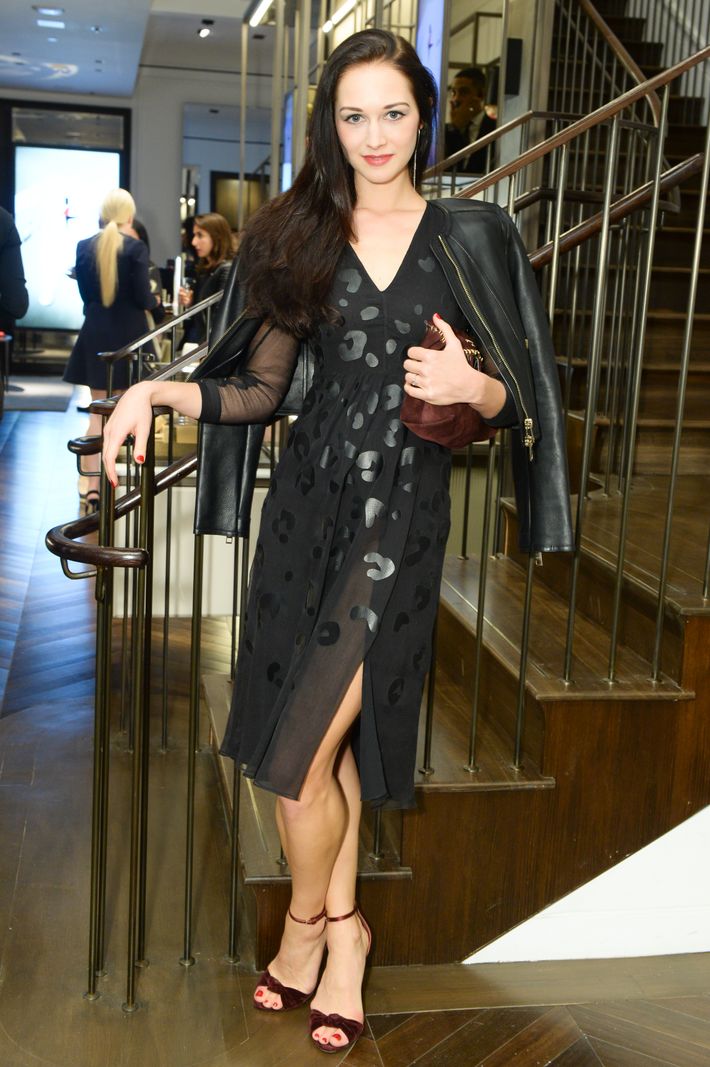 Hannah James
Wearing Burberry.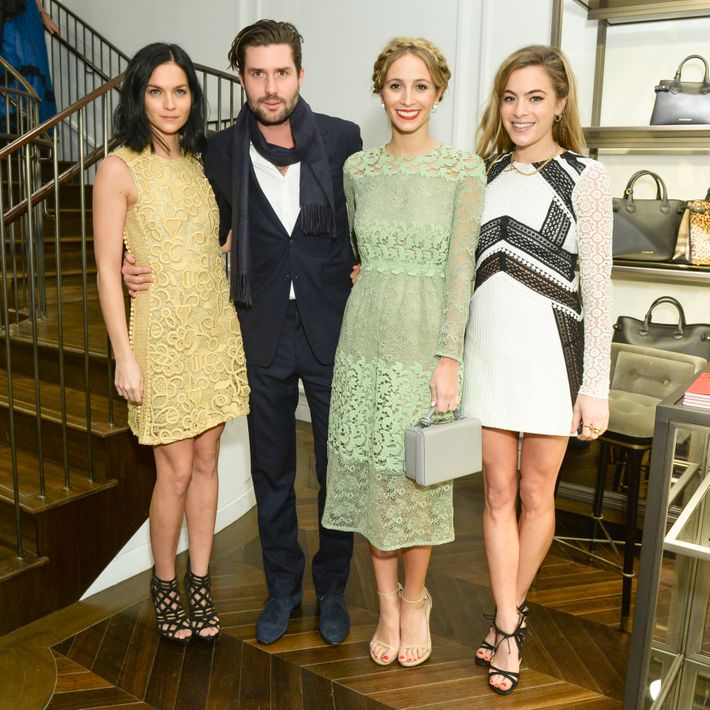 Hosts Leigh Lezark, Phil Winser, Harley Viera-Newton, and Chelsea Leyland
All wearing Burberry.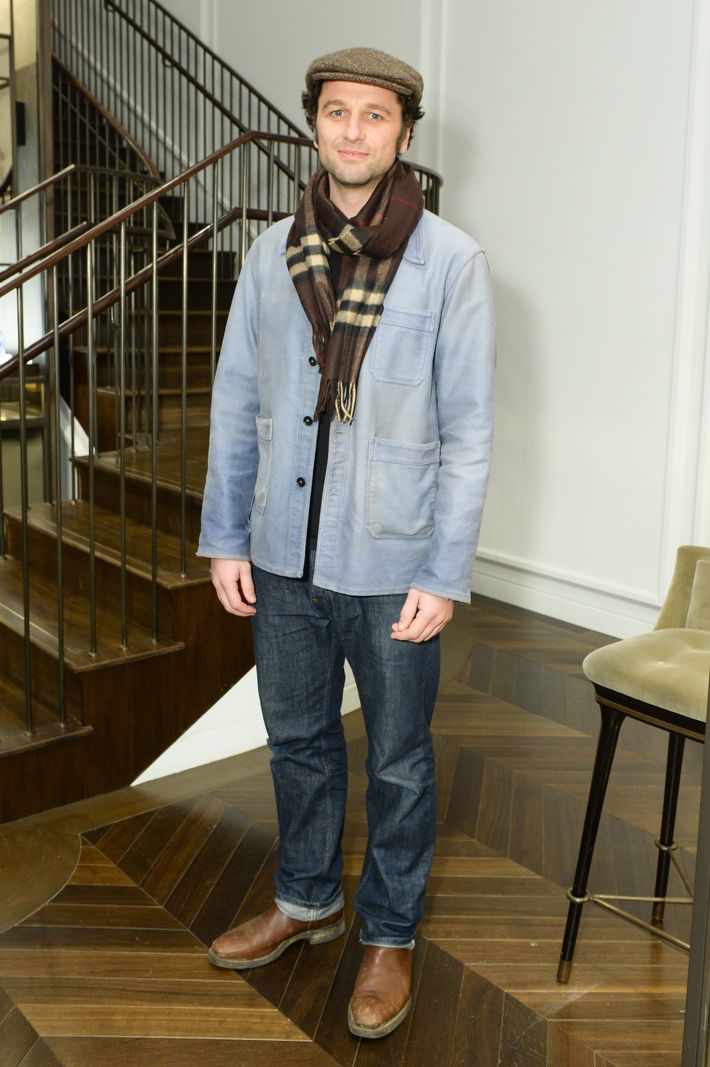 Matthew Rhys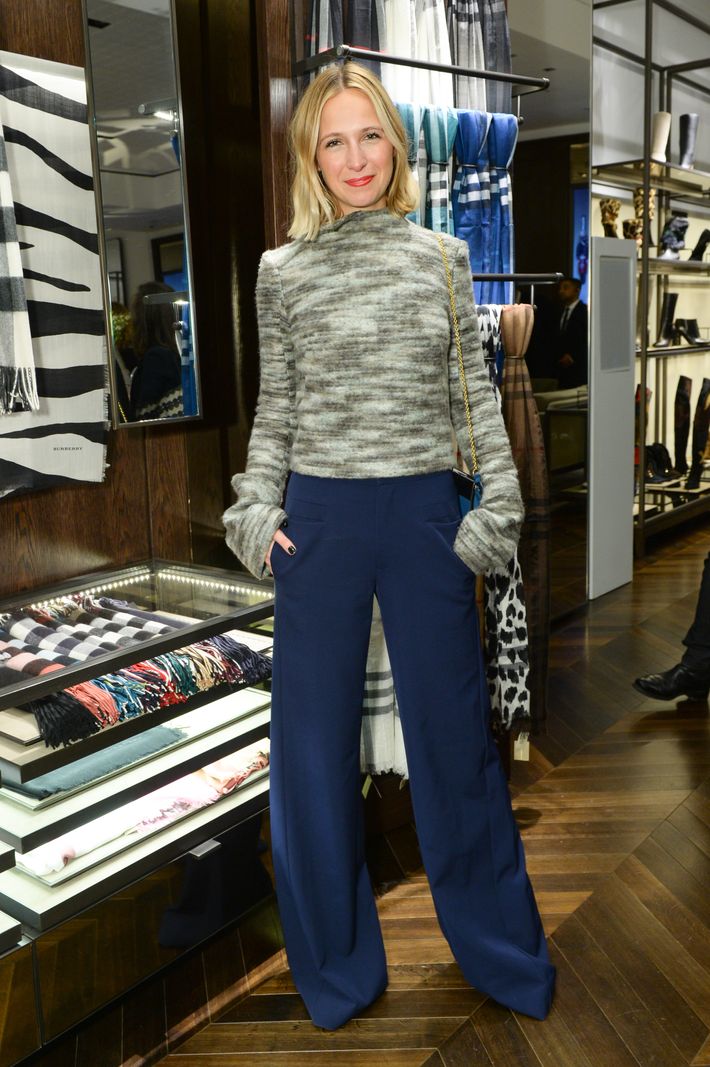 Misha Nonoo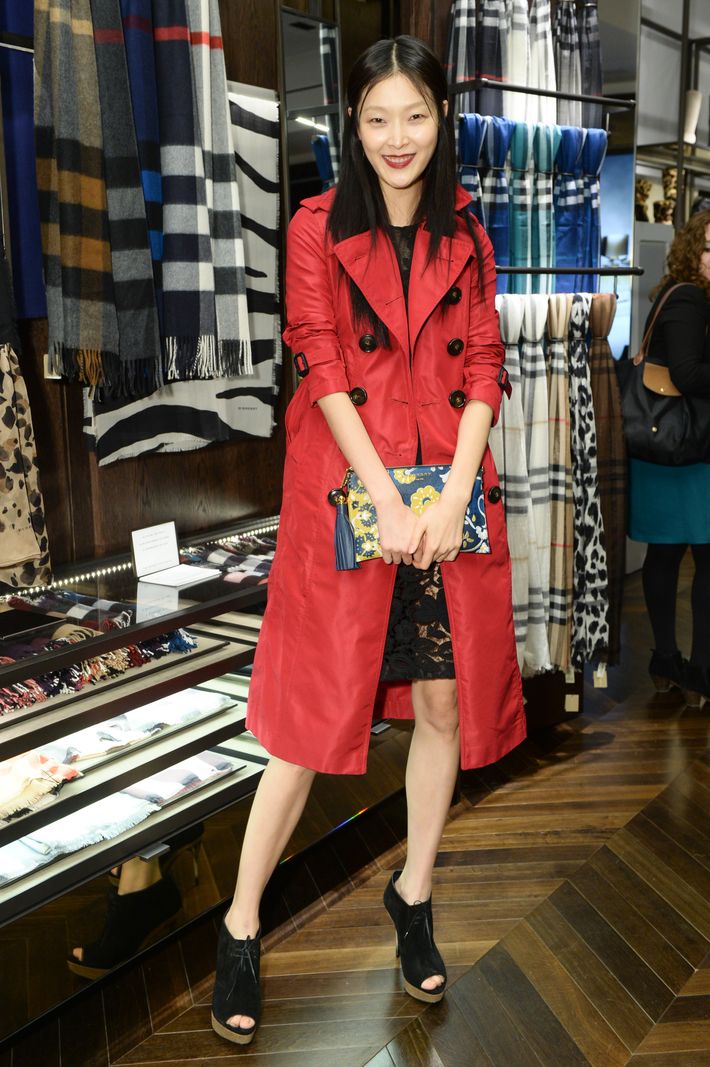 Sunghee Kim
Wearing Burberry.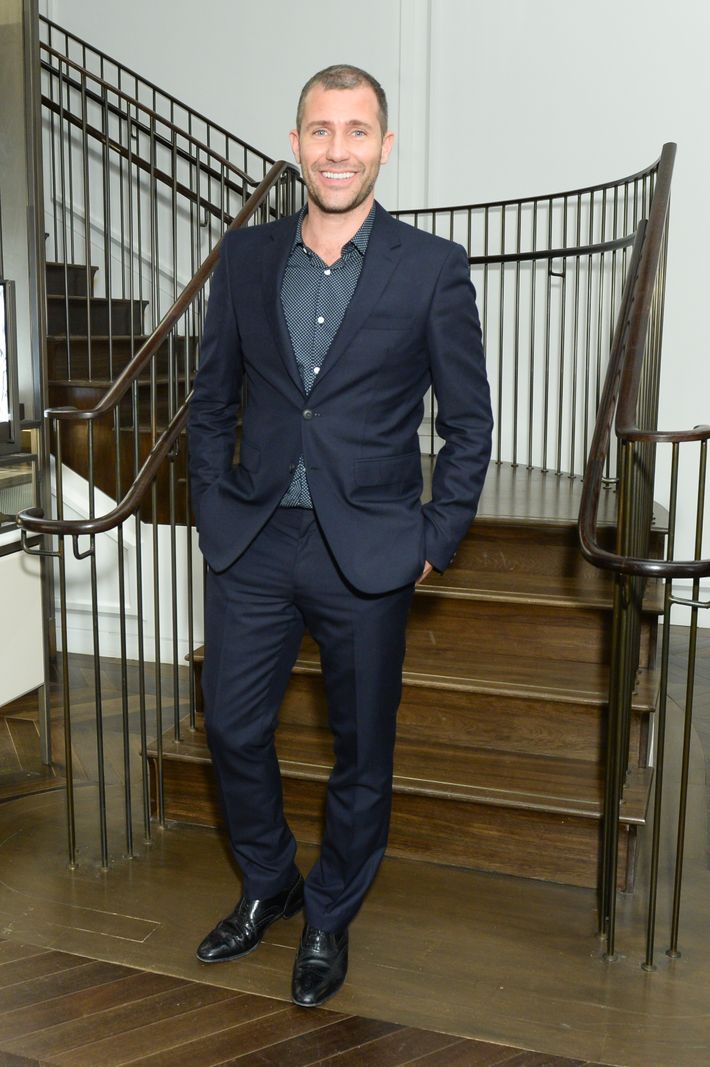 Zen Freeman
Wearing Burberry.