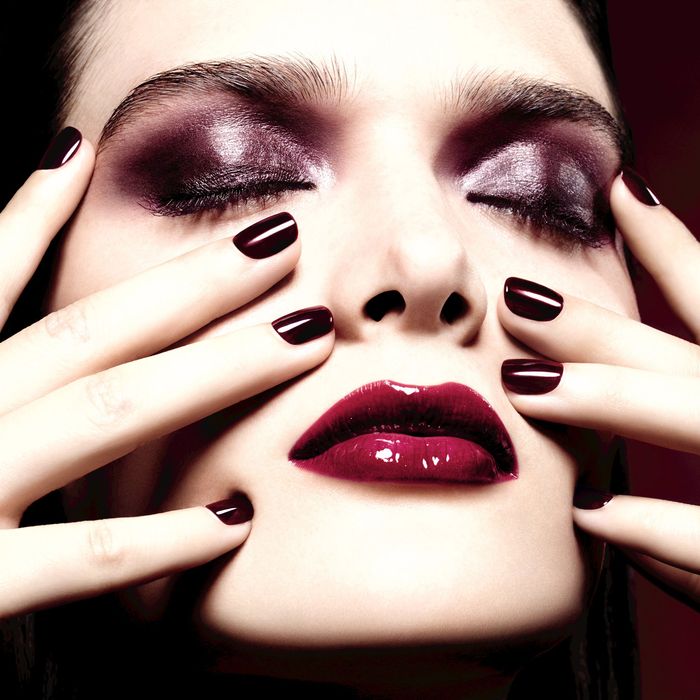 Chanel Vamp Attitude.
Photo: Courtesy of Chanel
Where were you when you first saw Vamp, the Chanel nail-polish color so legendary it even has its own Wikipedia page? Rumor has it that the day after the color was shown at Chanel's 1995 spring/summer runway show, Madonna herself called Karl Lagerfeld's office to request samples. The famous almost-black red was then seen in her "Take a Bow" video and became the nail color of choice for Uma Thurman in Pulp Fiction. It was at one time the rumored fifth best-selling nail-polish shade in the world. And this holiday season, Chanel is creating an entire collection based around the shade. 
Called Vamp Attitude, the collection features several vamp-inspired nail shades, including a glittery gold-flake top coat called Le Top Coat Lamé and a more silvery version of Vamp called Rose Fusion. There's also a silky textured eye shadow (the Illusion D'Ombre in Rouge Noir), in a black-burgundy that will make you look like Eva Green in Penny Dreadful, and a limited-edition eye-shadow quad, which includes a gold highlighter (because you need some shine and texture to lighten up the vampiness).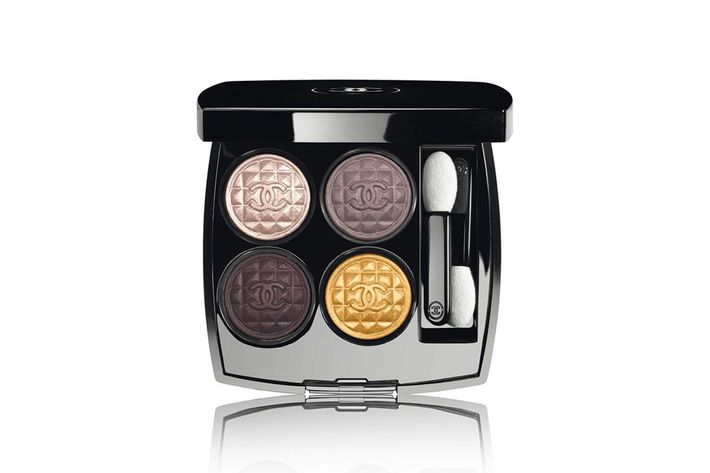 If you are a Chanel Beauty purist or someone who has trolled eBay for $150 bottles of Trés Noir Very Vamp nail polish, you'll know that Rouge Noir is the name of Vamp outside the United States (and some say, a truer match to the original creme Vamp before it was discontinued and then re-released). For those of you who have been begging for a Vamp lipstick, there is shade 109 Rouge Noir. Now go forth and pair your makeup to your dark soul. You can see the entire collection here.