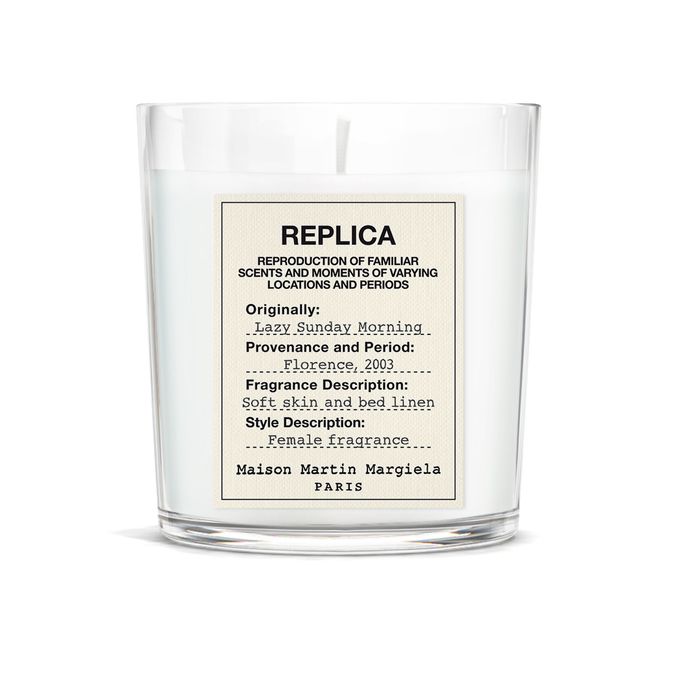 Photo: Courtesy of Replica
If I were a platinum-level artist high off my own celebrity, my tour rider would demand several jars of Justin's Almond Butter and a fresh Lazy Sunday Morning candle at each stop on my world tour. Jay Z would have nothing on me.
A candle version of the Maison Martin Margiela scent that romanticizes slothlike weekend behavior, it emits a warm, creamy fragrance that recalls clean laundry and a soft spring breeze. With a mix of orange flower and patchouli, the smell is peaceful but vibed-out, recalling your best mellow days at home. The only problem is that it might smell too good, so expect every member of your entourage to want one of their own.
Maison Martin Margiela Lazy Sunday Morning Candle, $60 at Sephora.