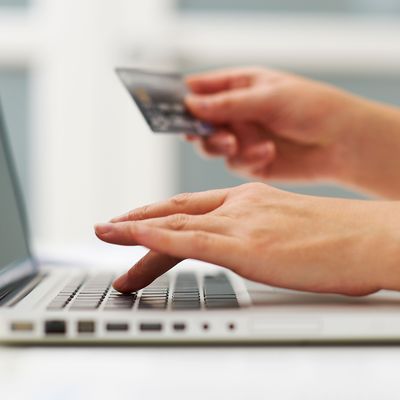 Photo: John Lamb/Getty Images
You know how women are: always interrupting intercourse to online shop. We can't help it! But the story of one woman in China is a good reminder to be as careful as possible when abruptly rolling off so you can browse Net-a-Porter.
Shanghaiist reports a married couple was having sex late Tuesday night when the woman's phone alarm went off, signaling it was the beginning of major online sales for Singles' Day. So eager was she to online shop, she accidentally broke her husband's penis while dismounting and grabbing her phone to peep the sales. The man required emergency surgery, and luckily won't suffer permanent damage.
Hope she got some good deals!