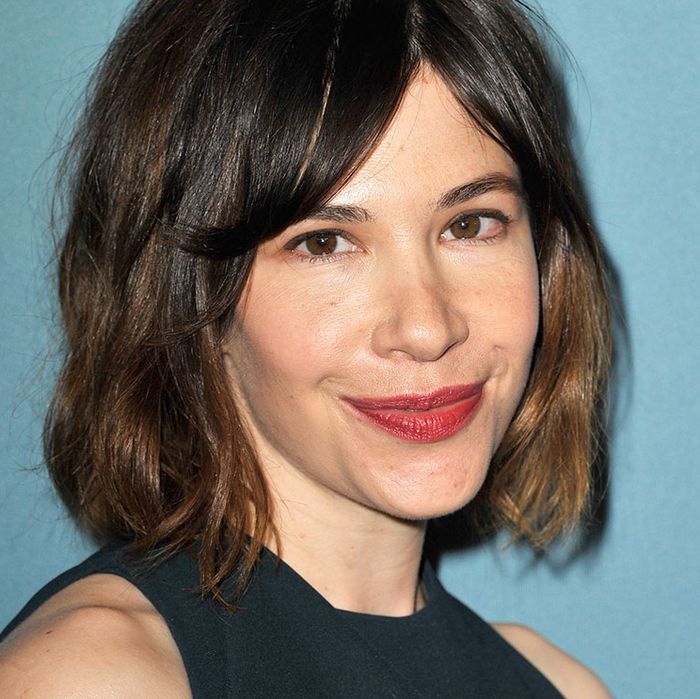 Ya wanna get married?
Photo: Getty Images
Not everyone will get married in their lifetime, and maybe that's because not everybody gets a chance to have their marriage officiated by Carrie Brownstein and Amy Poehler. At a book signing for Carrie Brownstein's memoir in Pasadena, California, on Tuesday — one that just happened to be moderated by Amy Poehler — a couple, fans of Brownstein's, spontaneously asked if she'd be willing to marry them, right then and there. Hey, YOLO.
According to Us Weekly, during the Q&A portion of the event, Kendall Oshiro and Genevieve Hernandez told Brownstein that they'd heard she was an ordained minister and that they'd come prepared with their marriage license, so would she mind just putting the final touches on their nuptials? Poehler then told Brownstein that she had to do it, why not, and luckily, the comedian had come prepared with knowledge of "Greensleeves" to play on the nearby piano.
Since Brownstein had gotten ordained in order to marry some of her own friends in a few weeks, she was able to throw together a solid speech for the couple's impromptu ceremony. "All of us here are rooting for you," Brownstein told the couple in front of a joyful crowd. "We're rooting for you the way that we root for ourselves, the way that we root for love to always win out over despair." Congrats to the new pair — who's got next?