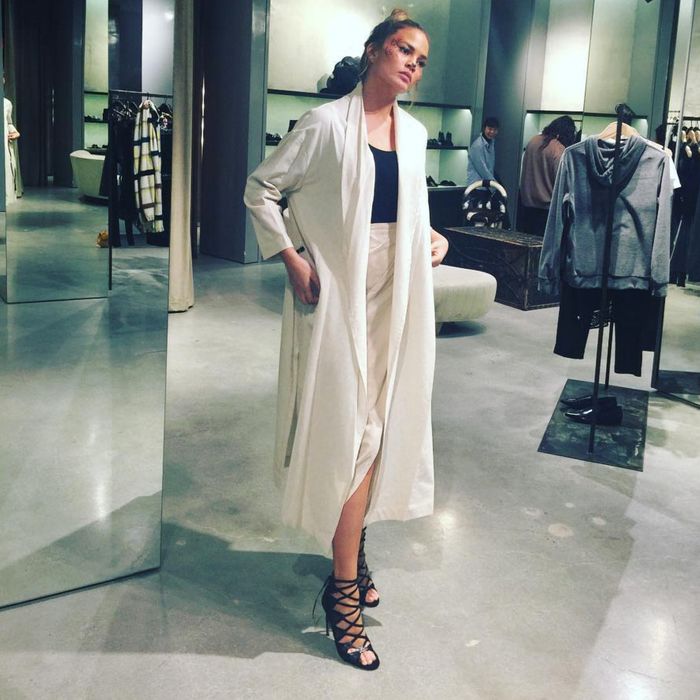 Relatable.
Photo: chrissyteigen/Instagram
You know how you get your face painted like a cat's even though Halloween's been over for weeks and then you forget that it's on your face and go shopping at expensive boutiques looking like a cat? And also you're a pregnant supermodel?
Stars: They're just like us!