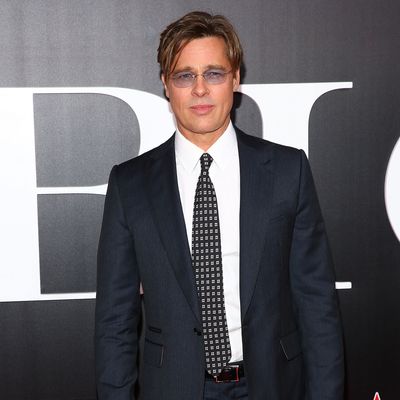 Photo: Astrid Stawiarz/Getty Images
Last night, Brad Pitt attended a premiere. It's pretty standard fare for a movie star, but things aren't always as they seem. Pitt showed up in boxier-than-normal suit and tinted glasses. His hair was gelled with little wisps hanging down and he looked a tad disheveled.
For comparison, take a gander at the Pitt attending a different November movie premiere. He looks pretty dapper in a fitted suit.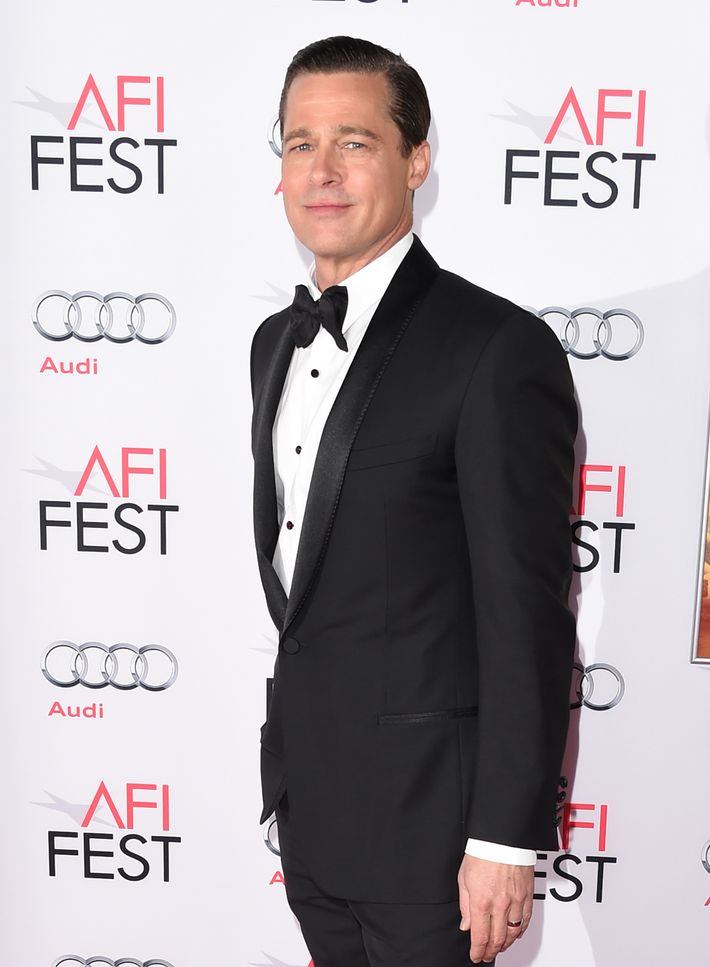 Way back in the nineties, Brad Pitt wore a lot of tinted frames.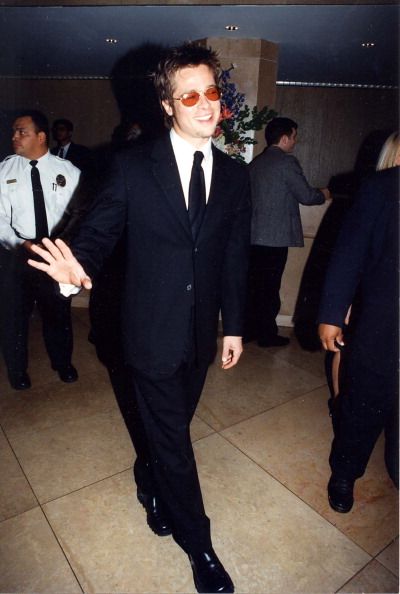 Once again, here's Brad Pitt "last night" at a premiere for The Big Short.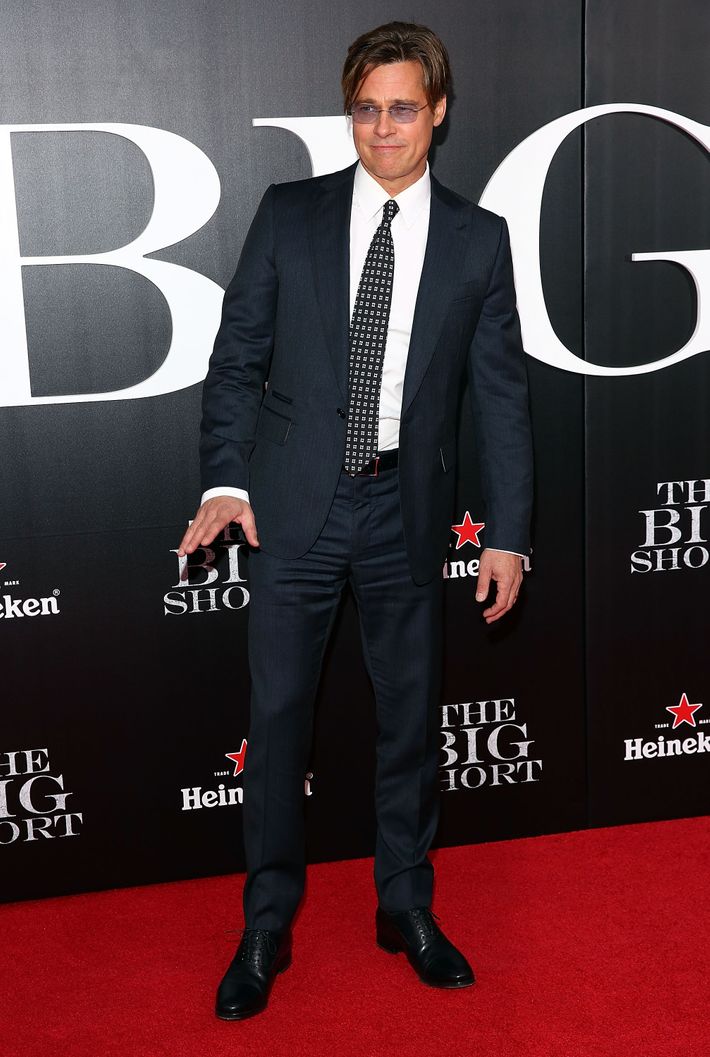 A rip in the space-time continuum would help explain the wrinkles in his pants.