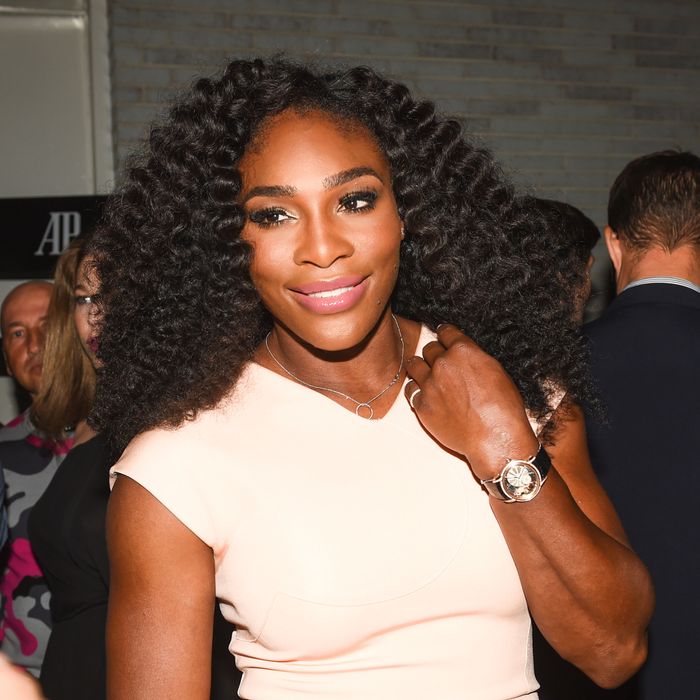 Don't mess with her
Photo: Neil Rasmus.com/BFA
Of all the people in the world to try to rip off, the insanely athletic, insanely fast Serena Williams is probably the last person you should be messing with. And yet one devious thief thought he could outrun the queen of tennis. He, of course, was wrong.
Williams wrote in a Facebook post on Wednesday that when a man tried to steal her phone while she was dining at a restaurant, her superhero sense kicked in and she was able to wrestle her device back from him:
Then when least expected low and behold this common petty thief grabbed my phone and swiftly left. I looked at the chair, then shouted 'Omg that dude took my phone!!' Not thinking I reacted (hence the superwoman photo) I jumped up, weaved my way in and out of the cozy restaurant (leaping over a chair or two) and chased him down.
He began to run but I was too fast. (Those sprints came in handy) I was upon him in a flash! 
In the most menacing yet calm no nonsense voice I could muster I kindly asked him if he "accidentally" took the wrong phone. He stumbled on his words probably not expecting this to happen. While he was thinking of the right thing to say and eventually he said 'Gosh you know what I did! It was so confusing in there. I must have grabbed the wrong phone.'

Meanwhile my phone was ringing, my superhero sidekick quailman was face timing me so he could not possibly deny the allegations. I swiftly thanked him and left. 
Williams said that when she returned to the restaurant with her phone triumphantly in hand she received a standing ovation. "Just because you are a lady don't be afraid to step up to any challenge and not be a victim but a hero!" she wrote.
The only person more grateful than Serena that she got her phone back is Drake. Think of those leaked texts.