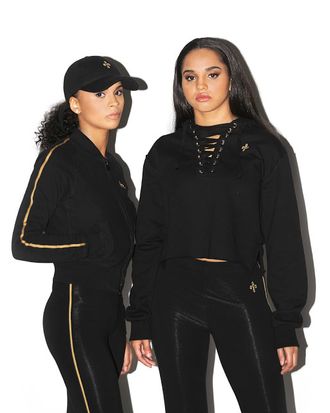 An OVO look.
Photo: Courtesy of OVO
Drake has transitioned from rapping about women to designing for them, with an OVO capsule collection that drops at the end of this month. The all-black collection has a bit of a throwback feeling — not only are there tracksuits for days, but a cropped baby T makes an appearance, on a model who looks incredibly delighted to be photographed.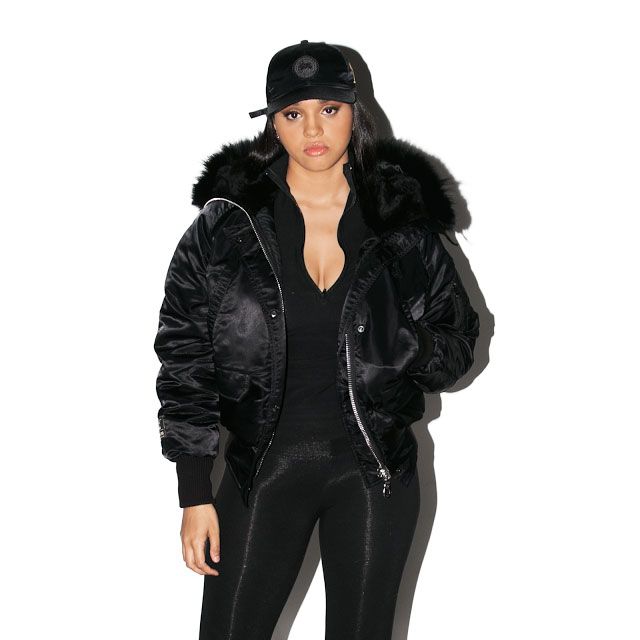 The branding is minimal by celebrity-clothing-line standards — think black-on-black embroidery on the back of a quilted bomber jacket, or a small logo on a lace-up sweatshirt.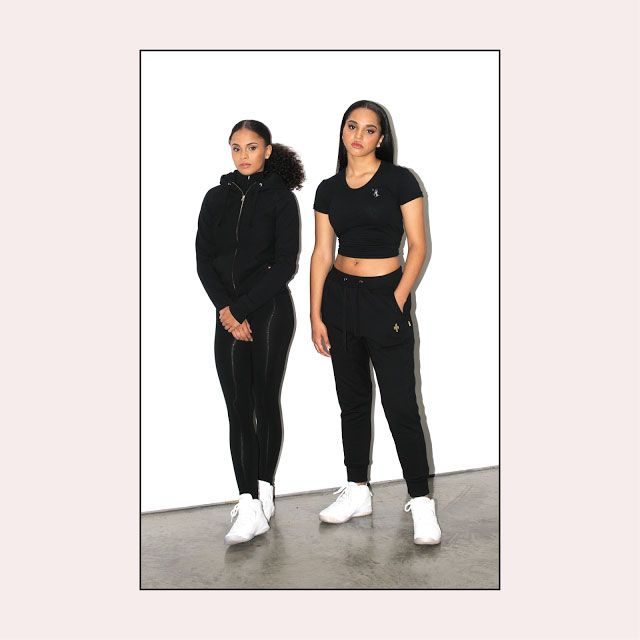 For a true tribute, pair the sweatpants with hair tied and no makeup (or no-makeup makeup.)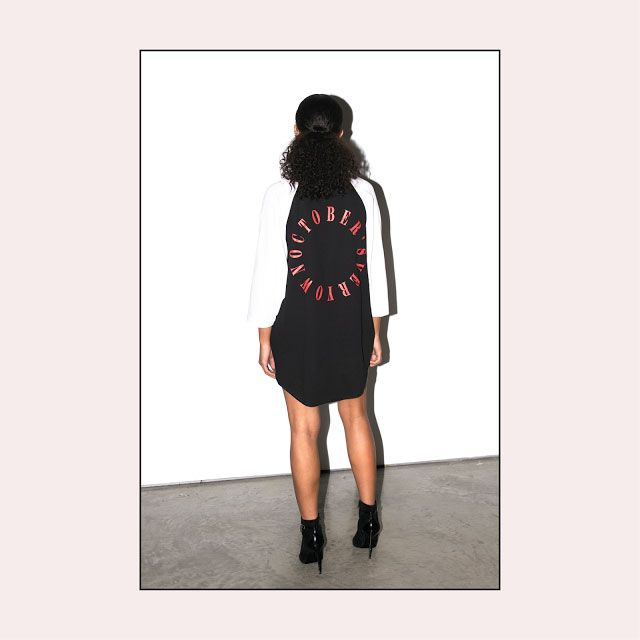 The oversize baseball T-turned-minidress is a great look for enjoying a well-traveled, cosmopolitan lifestyle that weirdly threatens your rapper ex-boyfriend, who expected you to remain a static homebody while he traveled the world and became famous. Who knows, maybe he'll even write a hit song about it.
Finally, the crucial thing this collection is missing is an assortment of snuggly sweaters, à la the "Hotline Bling" video. Next season?