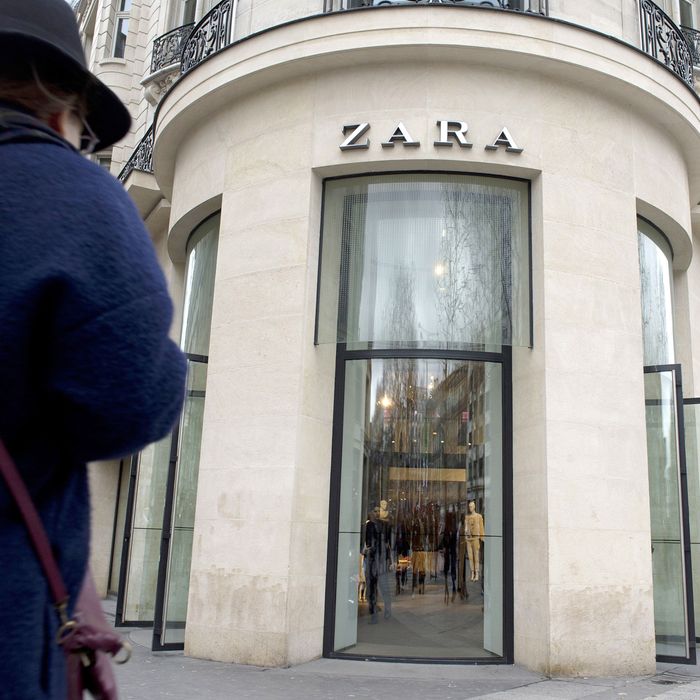 A Zara store on the Champs Elysee
Photo: Alain Jocard/Getty Images
On Saturday a woman in the Parisian suburb of Plaisir captured video of a Zara security guard asking her to remove her headscarf before entering the store. When she refused, the security guard barred her from entry, denying her the ability to browse "adaptations" of runway designs.
The web quickly lit up with outrage over the unacceptable treatment the woman received. Zara promptly fired the security guard and store manager and issued an apology on Facebook.
"This type of mentality is unheard of at Zara and there have never been instructions given out to act this way," Jean-Jacques Salaun, head of Zara's French stores, told France 24.