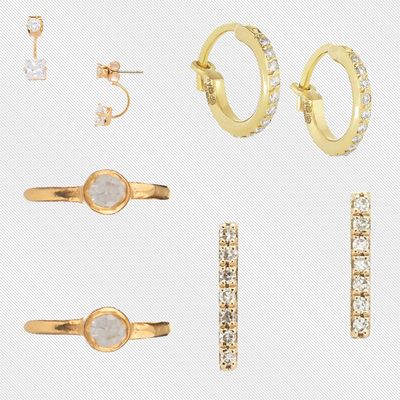 Considering most days it's a struggle to get out the door in one piece, you shouldn't have to waste extra energy on your jewelry. The easiest approach to earrings: Find a few pairs you love and wear them every single day. We've assembled 25 options, all of them subtle enough for work but unique enough to feel special. Whether you prefer hoops or sparkly studs, you're sure to find a pair to wear 24/7.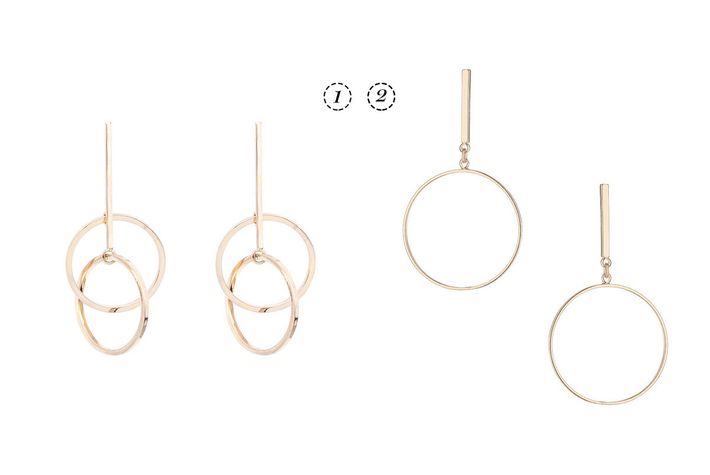 Drop and Chandelier
If you're sick of studs but don't want anything too dramatic, try modern circles, like these interlocked hoops from COS (left) or Topshop's circle-stick drop earrings.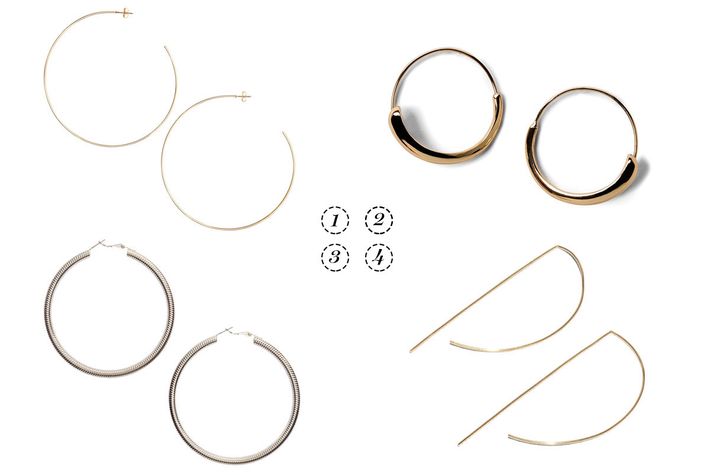 Large Hoops
Hoop earrings can't be too oversize if you want them to be versatile, but that doesn't mean they need to be tiny either. Look for ones that are super-thin and light, like this $5 pair from H&M (top left), or abstract shapes, like this graphic pair from & Other Stories (bottom right).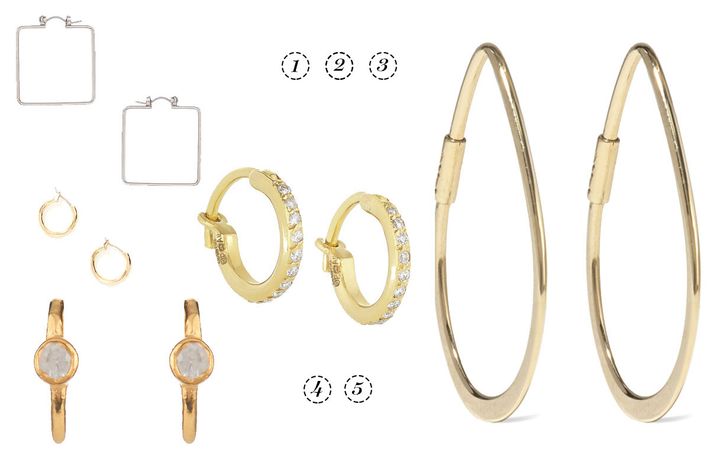 Small Hoops
The best small hoops add just the right amount of bling to your outfit. We love these shiny little hoops from Ann Taylor (center), as well as Theodora Warre's delicate silver earrings with small white topaz (bottom left).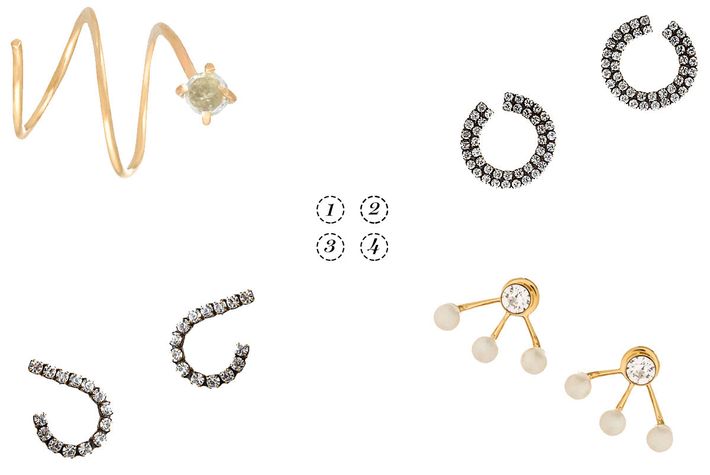 Fun Shapes 
Just because you want to wear them every day doesn't mean you can't have fun with them. Melissa Joy Manning's earring (top left) twists through your ear to create the illusion of a third piercing, while Ca & Lou's lobe-cuff earrings offer an understated glamour.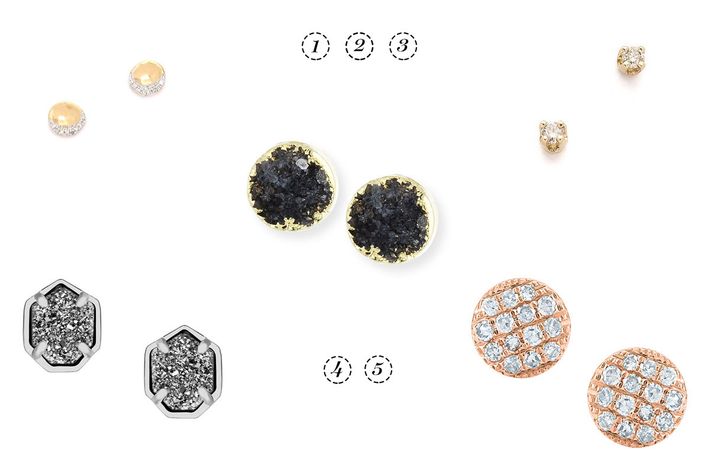 Simple Studs
Whether you want cubic zirconia or real diamonds, we've got you covered. Monica Vinader's diamond earrings (top left) have an uneven surface patterned after the way the ocean hugs the shore. If you want a more classic style, try Gabriela Artigas's sparkly pair (top right).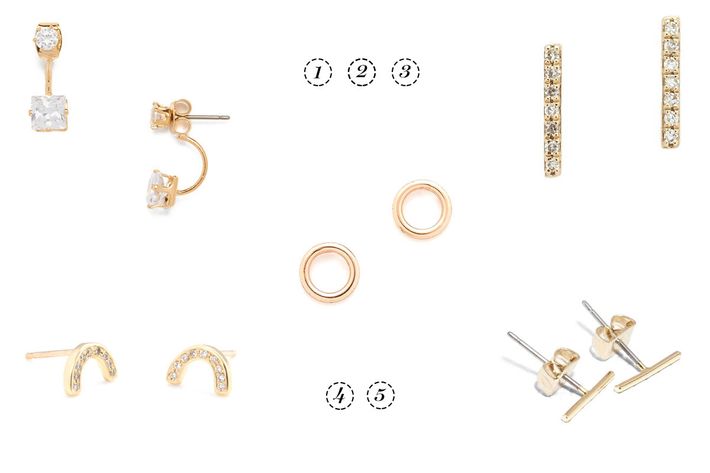 Quirky Studs
So you don't want a simple diamond stud? No problem. Go for a fun shape like, these U-shaped pavé-diamond studs from Dream Collective (bottom left), or studded-bar options from EF Collection and & Other Stories.