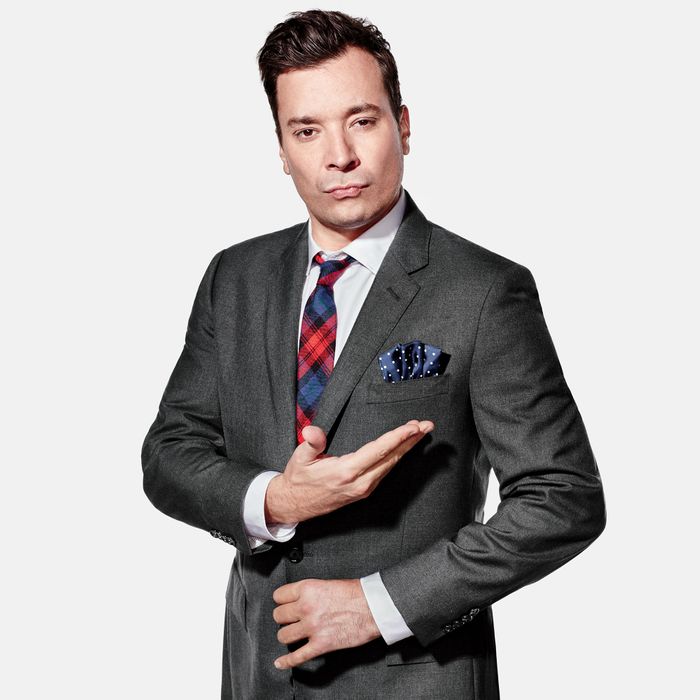 Even Jimmy is a little bit skeptical.
Photo: J.Crew
Jimmy Fallon has had a lot of good ideas. This probably isn't one of them. But grandmothers with no clue what to buy their millennial grandsons for the holidays can finally relax. J.Crew just debuted Fallon's limited-edition Pocket Dial.
"I came up with the idea after seeing people in the office with their phones sticking out of their blazer pockets and I thought, How do I make this look better?" he explained in a promotional video.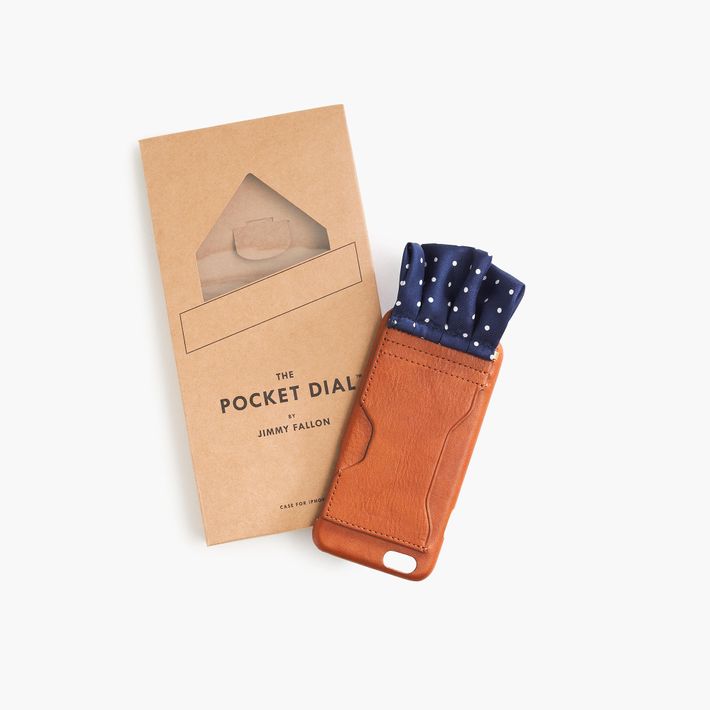 The fabric attaché comes off and can be swapped out or simply thrown in the garbage. If you think it looks bad, take heart; the proceeds go to a good cause.