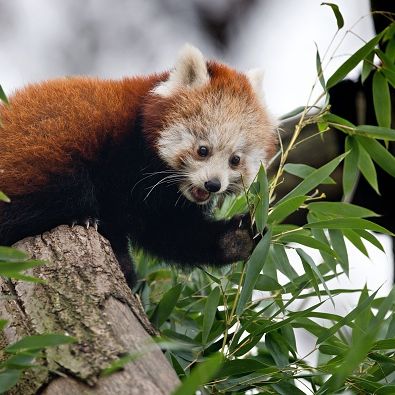 A young red panda by the name of Masala climbed to freedom yesterday. "We have no idea how she got over the fence," Sequoia Park Zoo manager Gretchen Ziegler said. "It's contained red pandas since it was built. Animals can do things you can't imagine. We're going to try to figure it out."
The Eureka, California, zoo is calling on the public to help find the missing critter. "She's only been in the panda exhibit her whole life so she's pretty naïve," Ziegler said yesterday. "We'll be searching all day and all night." City officials put out a call for help on Facebook.
It's not clear where Masala went; a forest behind the zoo turned up empty. Maybe the gal just wanted a little me-time or a new winter coat? Perhaps she's just on a stroll, searching for viral fame.