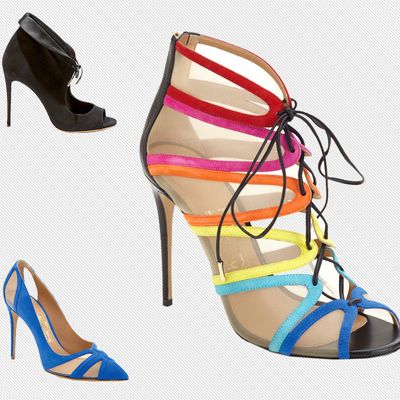 Red-carpet season is already under way, and to celebrate its 100 years in Hollywood, Italian brand Salvatore Ferragamo has teamed up with acclaimed shoe designer Edgardo Osorio for a limited-edition run of colorful and vibrant shoes, all inspired by house designs from the '30s, '40s, and '50s. Ferragamo himself created footwear for starlets like Marilyn Monroe and Judy Garland (for whom he made the infamous rainbow platforms) before returning to Italy and establishing his name worldwide, thus creating one of the first brands to marry fashion and film. As for Osorio, he began his professional design career at Ferragamo before launching the successful Aquazurra line.

The capsule collection consists of nine styles of shoes in a range of colors and house motifs (cork, bows, and rainbows). There are graphic polka-dotted pumps and strappy cage heels in stripes of Roy G. Biv. Designed with a sense of both whimsy and history, the collection is eye candy for shoe collectors. Click through our slideshow to see our favorites from the collection, which launches today on the brand's site and in select stores.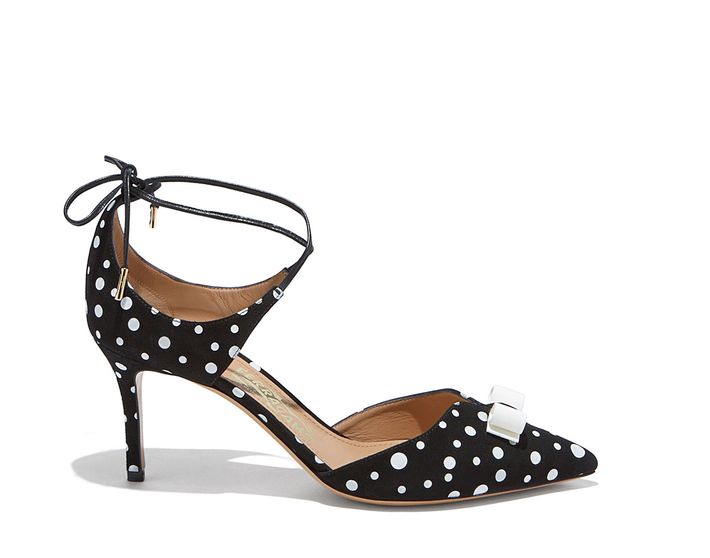 Wrap-around polka-dotted bow pump, $675.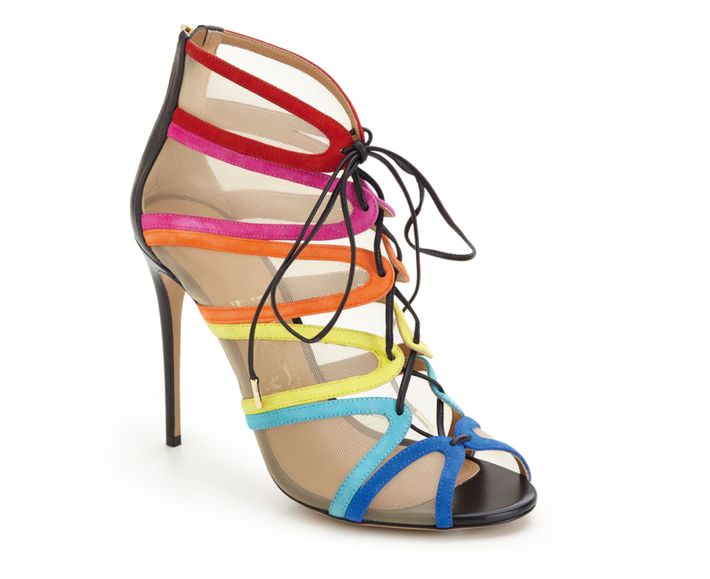 Lace-up sandal, $875.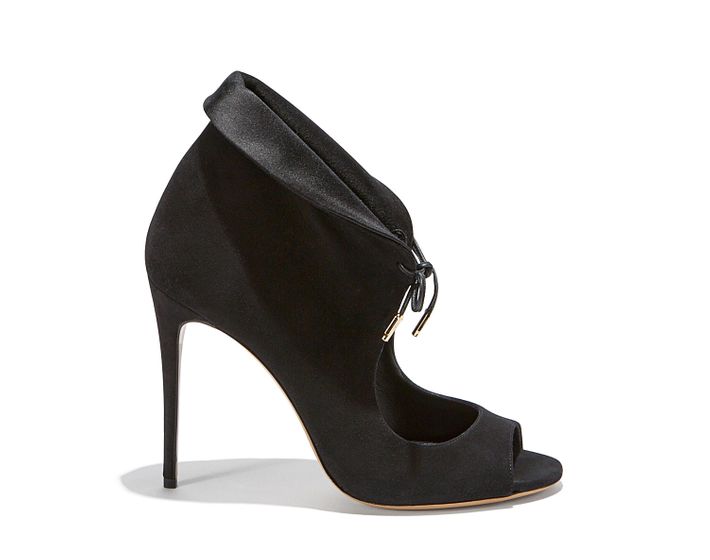 Open-toe bootie, $925.
Polka-dotted cork flats, $825.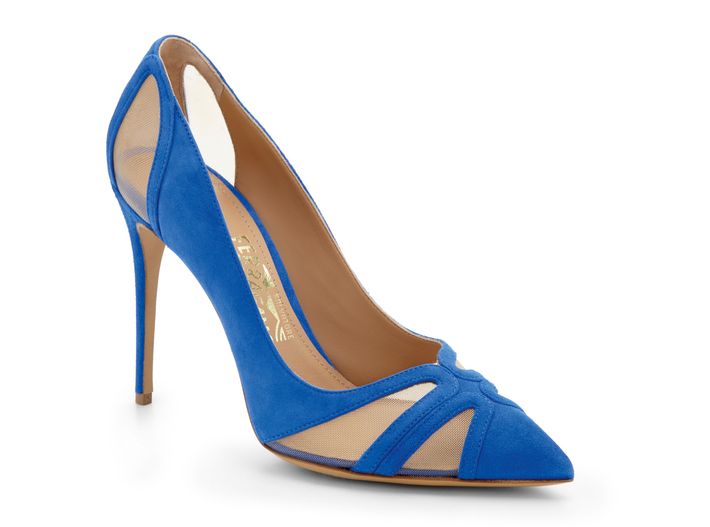 Cutout blue-suede pump, $725.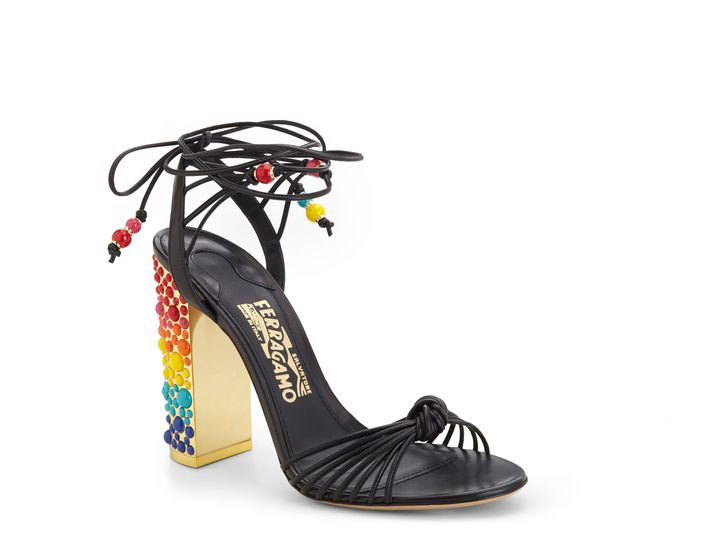 Lace-up heel with rainbow embellishment, $1,350.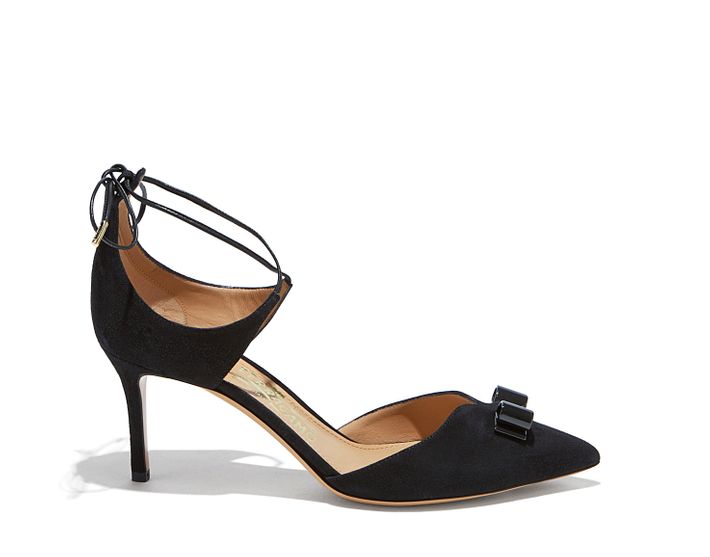 Wrap-around bow pump in black, $675.