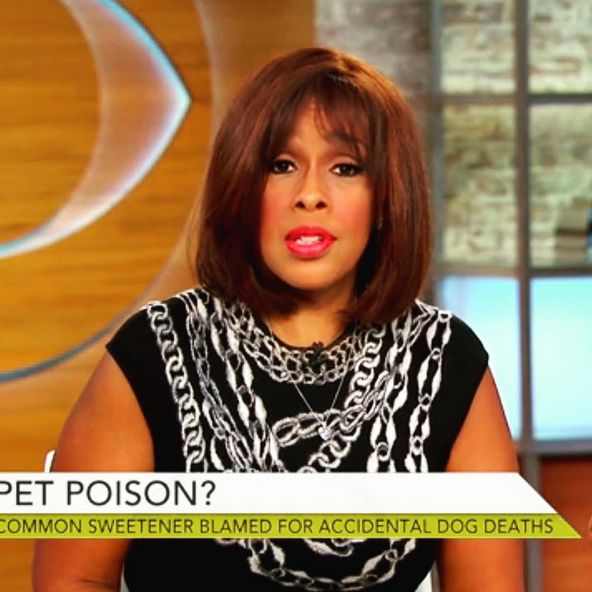 Yesterday, Gayle King woke up and got ready for one of her many high-powered jobs, anchoring for CBS This Morning. She fluffed her sassy hair, put on a kicky trompe l'oeil chain T-shirt, then thought, Let's take this look up to 11, and applied some bright-red lipstick. I look good, she thought. I look good.
Sometime after the segment, Gayle's phone lit up: It was Oprah, calling as she does many times a day, as she has for many years.  

"'Sup, gal pal?!" Gayle chirped, checking her lipstick in the mirror.

"Gayle," Oprah said, "tell that makeup artist your lipstick is way too red. Too red." 

"Opes! I did it myself!" Gayle replied. "Don't you like it?"
And then the line went silent.

"Hello? Hello!" Gayle said into the void, a cold sweat gathering on her forehead. She knew what the chilling silence meant. She'd never heard it before, but she knew.

"BURN THE LIPSTICK. BURN IT ALL," she barked to an assistant. Then she posted the exchange to Instagram, as proof of what we all know: that Oprah was coming for her. (Hopefully with a new, expensive lipstick in a more flattering, Oprah-approved shade of red, but still. Coming.)
Has anyone heard from Gayle this morning? Gayle? Are you with us?