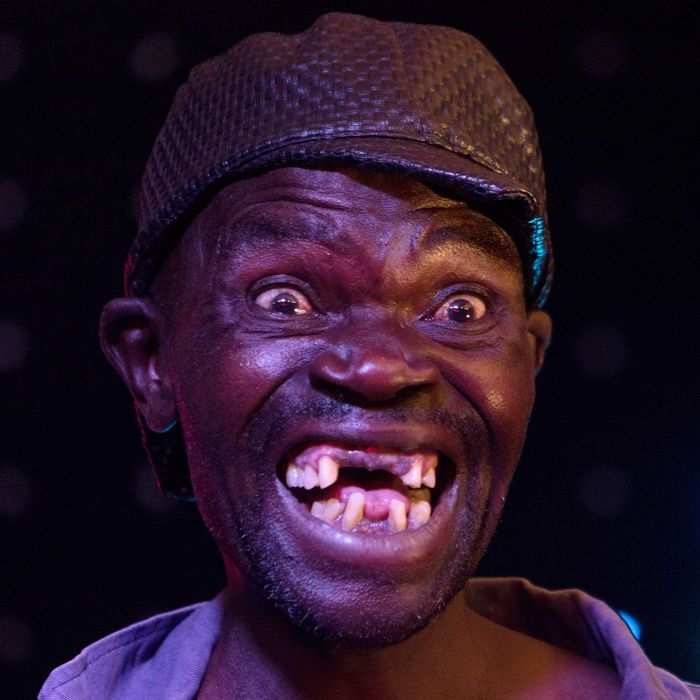 Mison Sere, the new champ
Photo: JEKESAI NJIKIZANA/AFP/Getty Images
An annual "Mister Ugly" contest in Zimbabwe turned ugly (ahem) over the weekend when a new winner was crowned amid cheating allegations. Reigning champ William Masvinu and his supporters mobbed the judges after they named Mison Sere, who had a mouthful of missing teeth, the new victor. Masvinu argued Sere was "too handsome" to hold the title.
"I am naturally ugly," Masvinu said. "He is not. He is ugly only when he opens his mouth."
Gentlemen, allow me to settle this for you: You're both ugly in your own way. Don't let the haters get you down.