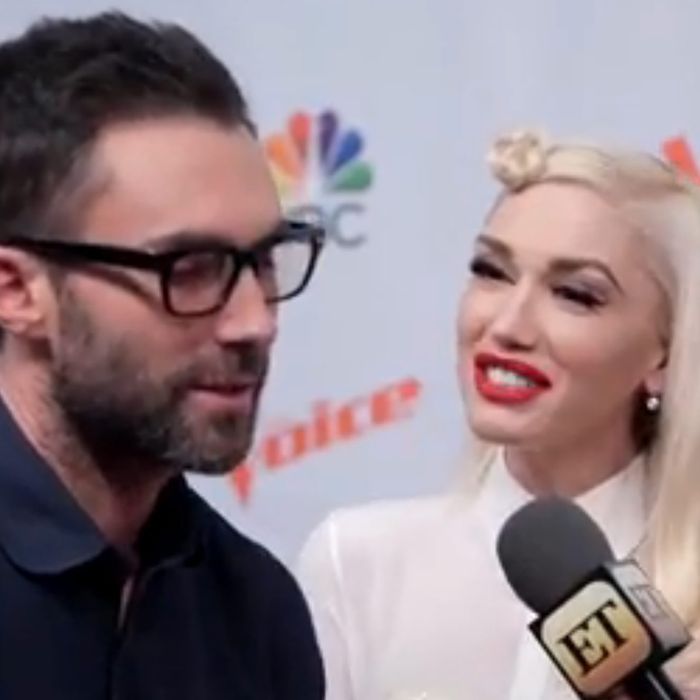 Adam Levine and Gwen Stefani
After Gwen Stefani's public divorce from scarf model and wax figure of himself Gavin Rossdale, we were happy that Gwen found love in a hopeless place: the judges' pit on everyone's mom's favorite show, The Voice. It's only been three weeks since the pair went public with their romance but it's time to start dialing it back a little bit. In an interview with Entertainment Tonight on Monday, Gwen confessed her love for Shelton, and even Adam Levine — who otherwise has no right to complain about people being annoying — is starting to crack.
"F**k Blake. I've known Blake for too long. Blake's just my buddy," Levine joked. "I'm just kidding. I love you, Blake! Kinda. Ish."
Stefani leaned into the mic to add, "I love you too, Blake. Ish." Okay. Let's all calm down for a second. We get it, you like each other.