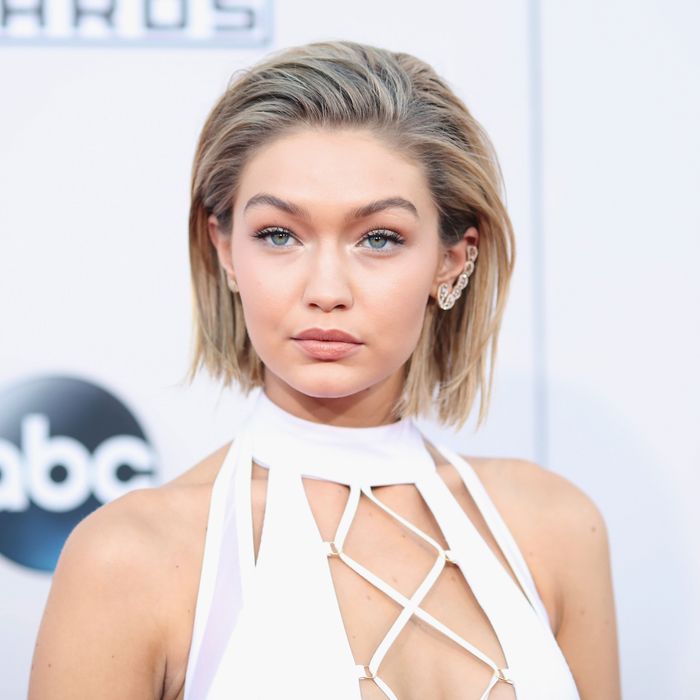 Don't mess with ya girl
Photo: Mark Davis/Getty Images
iCloud may have a new hacking victim, at least if TMZ's sources are right. The site reports that model Gigi Hadid is being blackmailed by hackers who stole photos and videos from her iCloud account and now say they'll release them online if she doesn't pay up.
It's unclear how the hackers gained access to Hadid's iCloud account (or if they even did for sure), but if last year's massive iCloud leak is any indication, it's not as difficult as it might seem. It is, however, a deplorable way of anonymously harassing female celebrities in an attempt to embarrass and intimidate them, robbing them of their right to privacy and making them feel vulnerable. So congrats on that accomplishment.
Hadid is apparently refusing to capitulate to the hackers' demands, informing both law enforcement and a team of private investigators so they can track down the hackers and formally charge them. Atta girl.