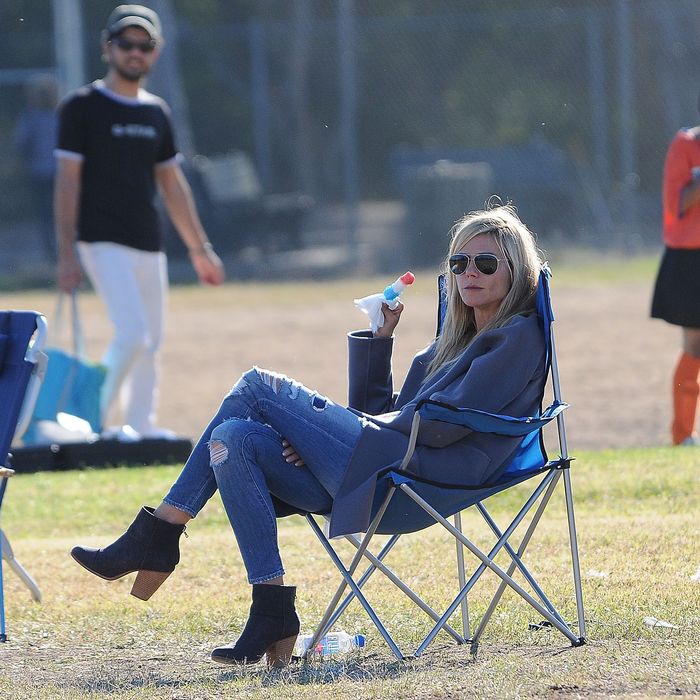 Heidi Klum.
Photo: BuzzFoto/Getty Images
This is a photo of Heidi Klum at her child's soccer match yesterday. Take it in. Note the details. This is a brainteaser of sorts.
She's sitting oustide in Los Angeles, California, USA. The grass is green; the day is sunny. There are people around her wearing shorts and short-sleeve shirts. Klum herself is enjoying a frosty treat: a red, white, and blue popsicle. But she's in a coat. I can't be sure, but it looks like a light wool garment — just a bit too heavy for the recorded temperature in L.A. yesterday (73 degrees). Say you were a historian who stumbled upon this photo, and the photo contained no archival information. Would you be able to deduce what month or climate Klum inhabited? Is the popsicle the atypical seasonal item or is the coat? Or are we now just living in a world with no discernible seasons and this is Hedi Klum's visual message to global-warming truthers?
Please, solve the mystery.