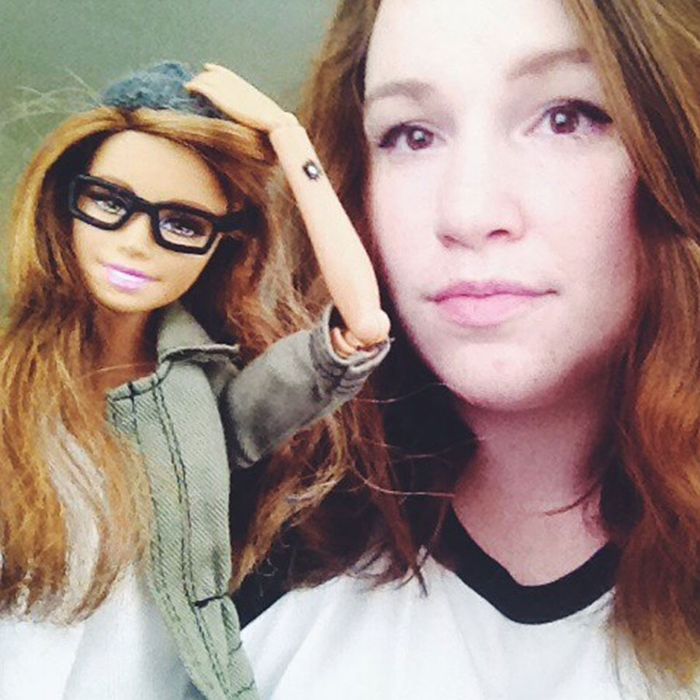 Photo: Instagram.com/socalitybarbie
With a lengthy Instagram post, Hipster Barbie (a.k.a. Socality Barbie) — whose account simultaneously called out Instagram lies and made us really freaking jealous — has announced that she is quitting social media. And her genius creator has revealed her identity.
She writes:
Hey guys, my name is Darby Cisneros and I am the creator of SocalityBarbie. I just wanted to introduce myself and thank all of you for enjoying this account. I started SB as a way to poke fun at all the Instagram trends that I thought were ridiculous. Never in 1 million years did I think it would receive the amount of attention that it did but because of that it has open the door to a lot of great discussions like: how we choose to present ourselves online, the insane lengths many of us go to to create the perfect Instagram life, and calling into question our authenticity and motives. It's been a blast running this account but I believe SB's work here is done. I will be leaving this account open for a while for people still want to look through and enjoy it. Again, thank you for following along. If anyone has any questions or just want to say hi feel free to email me at socalitybarbie@gmail.com ✌️#RIP(account NOT for sale)
Over her six-month stint in our Instagram feed, Hipster Barbie (and Cisneros) collected 1.3 million followers, and probably made even more people than that really rethink their social-media habits. It's notable that her departure comes mere days after Essena O'Neill's viral announcement — maybe O'Neill's teary missive was proof that Hipster Barbie's purpose had been fulfilled? Or maybe this post is a sign that her satirical work is just beginning.
(Either way, RIP, Hipster Barbie … can I have your little Pendleton blanket, please?)