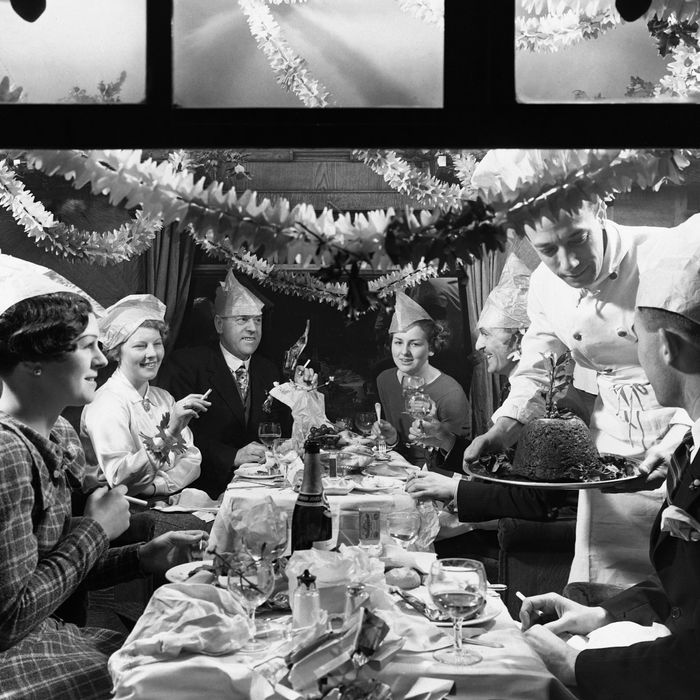 'Tis the season!
Photo: © Corbis. All Rights Reserved.
A weeklong series on the art of entertaining, for women who are too busy for Pinterest.
Hosting a holiday party can be stressful enough without trying to calculate how much the whole thing is going to cost. So we've done the math for you with the help of a few experts: Russ Cantwell, sales associate at Park Avenue Liquor Shop; Seri Kertzner and Michelle Bachman, co-owners of Little Miss Party; Mike Fisher, manager of Astoria Bier and Cheese Broadway; and Jessica Boskoff, CEO and owner of event-planning company Twenty Three Layers.

Use this party-price calculator to find out roughly how much you'll spend, depending on your vibe. Cocktails with your work crew? A fancy dinner for your closest friends? It's all here, scaled to your preferred level of intoxication.
Interactive design by Leslie Shapiro and Sarah Ruddy.